Indie Game Developer Interview: Canadian Multi Platform Indie Developers Frima Studio
As usual, we are kick-starting the week with an Indie Game Developer Interview segment, this time with Canadian multi-platform developers Frima Studio and according to Wikipedia, one of the fastest growing companies in Canada. These guys are huge and they are the ones behind the game A Space Shooter for Free, recently reviewed on Nineoverten.com (check out the review here). Here's Jake Theis, Frima's  Senior Brand Director  answering on behalf of Frima: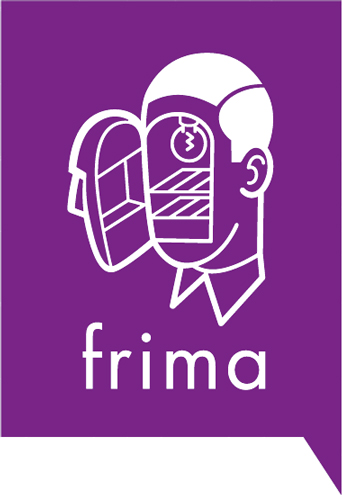 Nine Over Ten 9/10: Tell us more about yourselves and how you started developing mobile games?
Jake Theis – Frima: Founded in 2003, Frima Studio is Canada's leading independent game developer. We have more than 300 employees and have released literally hundreds of games across a wide variety of platforms, including mobile titles like A Space Shooter for Free, social games like Pocket God on Facebook, console releases like Zombie Tycoon, scores of Flash browser-based games, and several large, casual MMOs like Build-A-Bearville.
Mobile games have been a core part of Frima's portfolio, since its acquisition of Humagade, a mobile and console game developer, in 2008. In the mobile space, Frima has developed games with such prominent brands as Family Guy, South Park, Disney, Star Wars, and the official mobile games for the 2006 Winter and 2008 Summer Olympic Games. We develop titles for both the iOS and Android markets.
9/10: What was the idea behind A Space Shooter for Free?
JT: The original concept for the game came internally from employees, who wanted to deliver shoot-em-up retro-style gameplay with modern graphics, game design sensibility, and wide-platform exposure. On the original title, A Space Shooter for 2 Bucks, we collaborated closely with Sony on the release of the project, releasing the title on the PlayStation Network.
With good reviews and strong download numbers, the title was a nice break-out success. We determined that expansion of the game to smartphones and tablets would allow us to reach an all-new audience, delivering on new touch-based gameplay as well. We knew the game was strong with its humor and full voiceover, so we decided to offer it as a free title with additional downloadable content.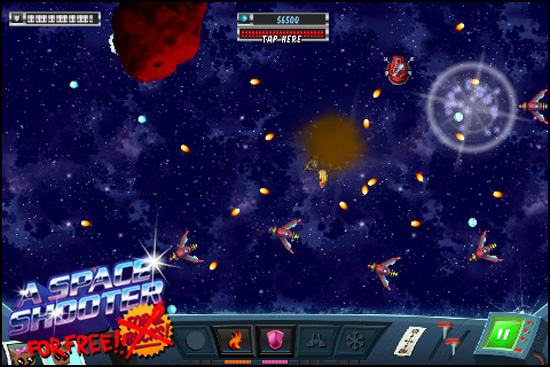 9/10: How has the response been to A Space Shooter for Free on the iTunes App Store and how does it compare to what you have received at the PSN Store?
JT: A Space Shooter for 2 Bucks has performed very strongly on the PSN Store with more than 150,000 downloads to date. A Space Shooter for Free has received terrific reviews, including a great one from nineoverten.com, and we're excited about its debut on the AppStore.
We plan to expand the release of the Space Shooter franchise in the coming months, including a Droid release and some other platforms outside of the mobile space. In addition, those attending Penny Arcade Expo will have the first chance to try a stand-up arcade version of A Space Shooter for the first time. No quarters needed!
9/10: Could you share with us a little on what you'll be working on next?
JT: Sure! We have a rapidly expanding Intellectual Properties department, and we plan to release a new slate of games in the coming months. One game that we can talk about now is Lights, Camera, Party!
Releasing initially for the PlayStation Move, the game will be a fast-paced party title with lots of mini-games and a heaping helping of humor. We plan to release the title this winter, and will be sure to keep you and the nineoverten.com readers posted!
—-
For more information about Frima and their titles, head on over to their website over here: https://frimastudio.com/
Powered by

Sidelines
Previous Post Casual Gaming and Nine Over Ten 9/10
Next Post Super Laser: The Alien Fighter (iPhone) Review: Impressive Modern Day Sci-Fi Shmup