FaceFighter Ultimate (iOS): Appy's Anti-Social Brawler Goes FREE for Maximum Damage
The trailer for FaceFighter Ultimate is a must watch. The game formerly known as FaceFighter Lite is an improvement in many aspects and at the same time it's available for FREE on the iTunes App Store for both the iPhone and iPad. The game now includes an in-app store that will allow players to buy more Fighters, Weapons, Weapons Upgrades, Arena and Judgment.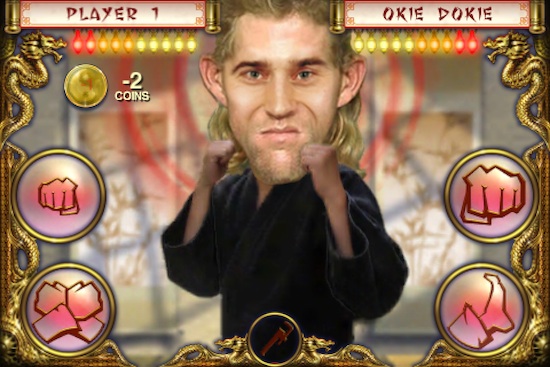 Players on FaceFighter Ultimate (also known as the world's first anti-social game…for reasons you can watch in the trailer :P), can expect more challenging opponents due to the upgraded career mode AI. Wins are rewarded with Battle Gold, which can be spent on Fighters, Weapons, Weapon Upgrades, Arenas and Judgments.
Introducing more ways of inflicting pain on your enemies would be the weapons, their upgrades and the really crazy judgements, think of them as finishing moves. There are 8 new arenas to choose from and the user interface has been upgraded to make the game sleek and fun to use. Last but not least, Game Center comes fully integrated with the game, with support for achievements.
Check out the game over at the iTunes App Store: https://itunes.apple.com/us/app/facefighter-ultimate/id323250828?mt=8
Powered by

Sidelines
Previous Post PubbleBop (iOS) Update Imminent, Get The Game Now
Next Post Bring Out Your Undead As Ammo – Multiplayer Update Now Available for ZombieSmash! (iOS)