Xbox 360 News: The Splatters Coming Soon, Fruit Ninja Kinect Now Available, Check Out The Trailers
A couple of Xbox 360 news this morning. First up, indie game developer and award-shows darling, SpikySnail has announced that the highly promising physics-sensation, "The Splatters", is bound to be published by Microsoft Studios on Xbox LIVE Arcade in North America, Europe and Asia in 2012.
The Splatters is a cheeky little game. There's no princess to save here, only a bunch of ever-smiling, semi-suicidal master acrobats (aren't all of they) with one purpose in life: to blow themselves up. Slam them against walls, crash them into spikes, ride the slides and chain spectacular stunt-combos to rack up massive scores.
Players will need to get creative to make the most out of every setting and put on the best show in town by trying to live up to the game's unofficial motto: "Life's short. Die with style!" Participants at PAX Prime in Seattle (August 26-28)  can get their hands on an exclusive demo version of The Splatters at the coveted PAX10 Conquerors area of the show, just look out for booth #6301.
Understandably, the developers are stoked:
"We are thrilled to see Microsoft bring The Splatters to hardcore gamers worldwide. Splatters is a challenging game that redefines the term replay value. We couldn't think of a better venue than XBLA for our creation", said SpikySnail co-founder, Sagi Koren.

"This is a very exciting month for us. We can't wait to pass the controller around and hear what people have to say about their personal experience with our Splatters", co-founder Niv Fisher stated.
OK, onto something that has just been released on Xbox LIVE Arcade, Halfbrick Studios' Fruit Ninja Kinect. This was kinda expected given that the gameplay style would give a good account of itself with motion controls of the Kinect. According to the developers, this allows players to swing their arms, jump and high kick (!) to cut through an endless cascade of flying fruits while trying to avoid dangerous bombs.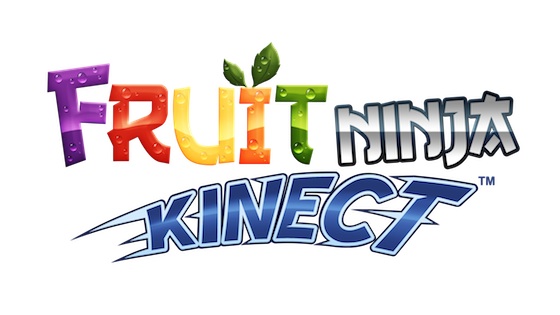 Just don't hurt your partner during co-op games ok? There are three single player modes along with local multiplayer mode. With over 40 million downloads worldwide on mobile devices and top sales chart rankings in more than 60 countries, Fruit Ninja is already an international sensation, and the Kinect version adds a whole new dimension to the frenzy.
Fruit Ninja Kinect is rated "E for everyone" by the ESRB and is now available for download through Xbox LIVE Arcade for 800 MS Points or $10. For more information about Halfbrick and Fruit Ninja Kinect, visit: https://www.halfbrick.com. To download Fruit Ninja Kinect via Xbox LIVE Marketplace, visit: https://marketplace.xbox.com/en-US/Product/Fruit-Ninja-Kinect/66acd000-77fe-1000-9115-d80258410b79
Powered by

Sidelines
Previous Post PubbleBop (iOS) Game Review: Nevermind The Title, It Plays Like Bubble Wrap!
Next Post Zen Wars (iOS) Game Review: Tower Defense Warfare Challenges You To Keep It Together