Oceanhouse Media/HarperCollins Children's Books Announce New Agreement to Bring Additional Berenstain Bears Titles to the App Market
The Berenstain Bears are back again on iOS and Android devices with the release of the latest Berenstain Bears omBook, The Berenstain Bears' Bedtime Battle. The omBook is available at an introductory price of USD 2.99 and it's the first in a series of popular Berenstain Bears omBook will be offered for the App Market as part of Oceanhouse Media's new licensing agreement with HarperCollins Children's Books.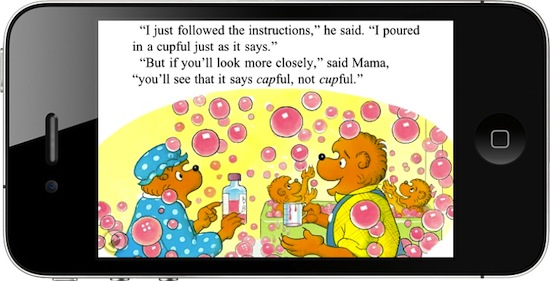 Oceanhouse Media currently is the digital publisher of 16 other Berenstain Bears omBooks that are part of the faith-based Living Lights series by Zondervan, a division of HarperCollins Publishers.
"The Berenstain Bears omBooks continue to be one of our most beloved app series," said Michel Kripalani, President of Oceanhouse Media. "It's exciting to have the opportunity to expand the number of these treasured books in our omBook collection thanks to our wonderful partnership with HarperCollins Children's Books."
In The Berenstain Bears' Bedtime Battle, it's bedtime for Brother Bear and Sister Bear, but they have other plans in mind. Playing with dinosaurs, having a tea party and getting a piggyback ride from Papa Bear all are great alternatives to going to bed. Once Papa Bear announces that it's bedtime, the great bedtime battle begins!
"Stan and Jan Berenstains' hallmark illustrations come to life in this omBook adaptation," said Susan Katz, President and Publisher of HarperCollins Children's Books. "Oceanhouse Media has a great track record of providing quality book apps that are respectful to the original content of the Berenstains. We look forward to expanding the line of omBooks with them to include many popular Berenstain Bears titles that families have come to love over the years."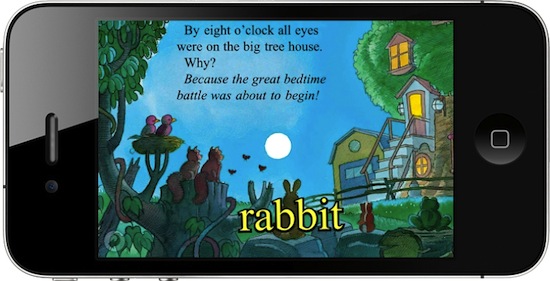 Aimed for readers ages three to seven, The Berenstain Bears' Bedtime Battle features three options: Auto Play (geared toward younger readers), which plays like a movie by automatically reading and turning pages; Read To Me, which allows users to listen to the narrated story with words highlighted as they are read; and Read It Myself, which lets users read the book in its traditional format.
Special features include original artwork, the option to touch any word to have it spoken, word highlighting, professional audio narration and scene-by-scene custom background audio. In addition, words zoom up when pictures are touched, further enhancing the reading experience for young children.
Powered by

Sidelines
Previous Post Maniac Games Launches Development of Insane Arcade (iOS)
Next Post Jumping Frenzy (iPhone) Game Review