'Colosseum' Now Ready to Attack the Android Market
GAMEVIL has just announced the release of its latest game, Colosseum, on the Android Market. In the game, players enter the colosseum to face off against endless waves of monsters, and to do so, they are equipped with a variety of ranged and melee weapons, including swoards, maces, throwing knives, bombs and more.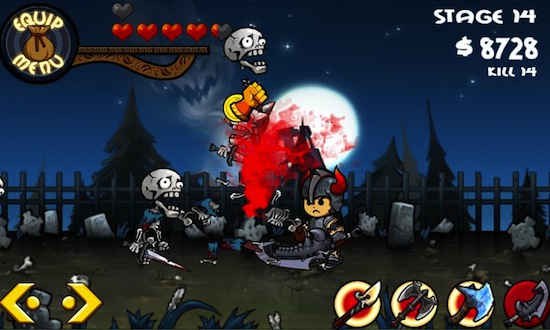 After each round, victorious heroes will be rewarded with loot, which can be used to upgrade their equipment and buy new weapons. To fend off stronger enemies, players will have to master not only their weapons but also magic effects such as ice, lightning and fire. Colosseum boasts intuitive controls and smooth cartoon-like animation for a fun hack-and-slash sidescrolling experience.
"We're excited to finally bring Colosseum to Android and we're also working on new versions too." said Kyu Lee, Head of GAMEVIL USA, "As part of deal done with GAMEVIL's Partner Fund, COCOSOFT has developed a great pickup-and-play RPG title that has garnered many fans, and we're happy now to bring it to Android so players can finally join in on the fun."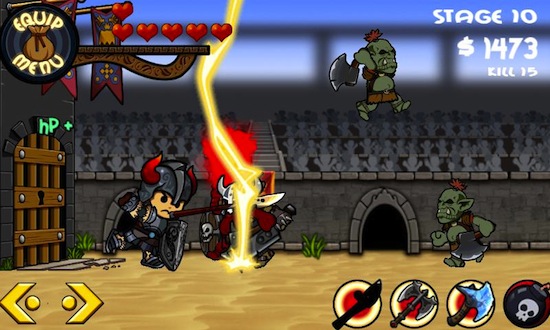 Colosseum is available now for $0.99 USD from the Android Market, or at https://market.android.com/.
Powered by

Sidelines
Previous Post Nintendo 3DS Price Cut This August
Next Post Assemblage 2 (iPhone) Game Review: More Tower Stacking Awesomeness