Xtreme Wheels (iPhone) Review: Trial Bike Racing At Its Best
Excite Bike was one of the mainstays during my younger video gaming experience. Who can forget the intrepid motocross rider going up and down the course occasionally breaking out into wheelies, and in my case, crashing like a n00b.
Even though simple the game's influence onto future gaming titles cannot be denied, with the latest being Bravo Game Studios' Xtreme Wheels. This is one heck of a gritty intepretation of Excite Bike, bringing into focus extreme trial bike racing with exceptional physics.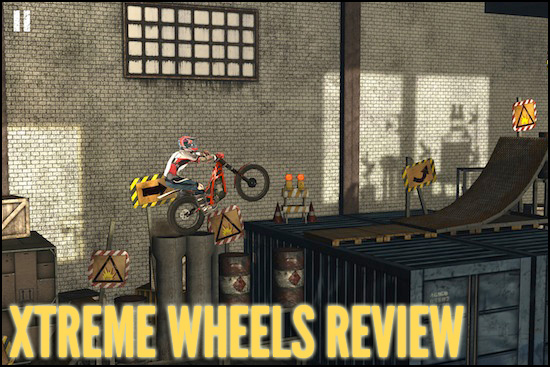 Presented in 3D, the game is a joy to behold, but it wouldn't work without the myriad of control options available to the player. The courses themselves are pretty hardcore, mistime a jump, or failing to lean forward or backwards at the correct moment and players will find themselves punished. Thankfully despite the rather gruesome crash animations, the game is easy on the save points throughout each of its courses.
The game does suffer a little from some lack of refinement at the level end screen, I can't really tell how well I did based on the trophies I received, a three star rating system would be easier to understand I guess. But anyhow, this doesnt detract from the gritty experience of riding on a (virtual) trial bike on the iPhone.
Nine Over Ten 9/10 awards Xtreme Wheels with a 4.5 out of 5. HIGHLY RECOMMENDED. The game is available on the iTunes App Store for USD  3.99. Check it out over here: https://itunes.apple.com/us/app/xtreme-wheels/id435899356?mt=8. A review code was provided to Nine Over Ten 9/10 for the purpose of this review.
Powered by

Sidelines
Previous Post The Fish Dies in the End (iPhone) Gets Featured By Apple, New Update Available!
Next Post Kyy Games Announces Cabals: The Card Game Collectible Card Game for iOS, Android & Web