Legacy: Mystery Mansion (iPhone) Review: Play Only When You Feel Lucky
Legacy: Mystery Mansion for the iPhone had me in a conundrum. How do I review a match-3 game that I couldn't win? This is all due to a single gameplay mechanic in the game, which was to me, poorly implemented. In the game, players are tasked with playing match-3 games in order to uncover missing antiques to restore a haunted mansion.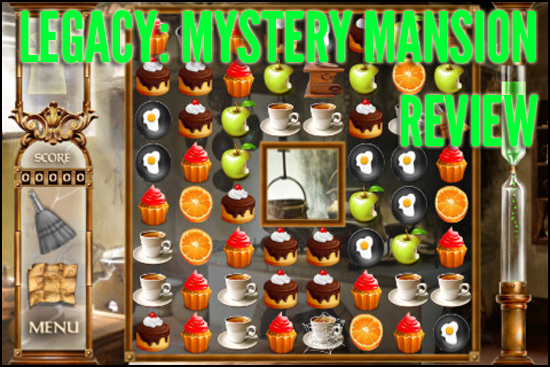 Gameplay takes place on a board ala Bejeweled. Pieces of a particular antique are scattered on the board, and players are supposed to try and move them to the bottom row of the board by matching away the other pieces on the board. Problems creep up when there are no pieces to match around the antique parts, or the antique parts are too closed together, leaving no room to maneuver.
It gets pretty bad when players get stuck in this kind of stalemate as there's also a timer involved! Playing the game in the Free Play Mode will still end up with the player being beset by the same problem. Having to put it up to luck (where you get the perfect mix of items to match away so that the antique pieces will drop to the last row) is simply too much to ask of players, IMHO.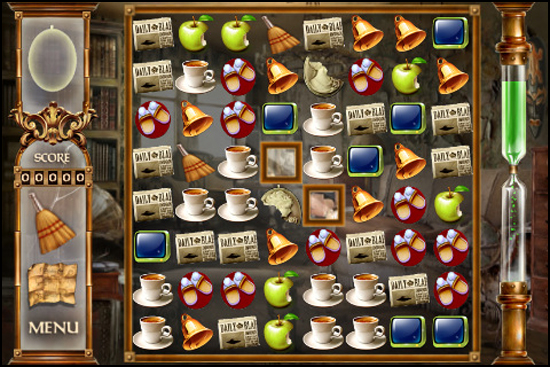 Nine Over Ten 9/10 rates Legacy: Mystery Mansion at  3 out of 5, all things considered the game looks great and players are welcome to try their luck. Just don't throw your iPhone out of the window during the process. The game is available on the iTunes App Store for USD 0.99: https://itunes.apple.com/us/app/legacy-mystery-mansion/id407772652?mt=8.
A review code was provided to Nine Over Ten 9/10 for the purpose of this review.
Powered by

Sidelines
Previous Post RabbitDash 1.0 Released For iOS Devices
Next Post Kuyi Mobile Releases Update For Popular iPhone Game Alienz