App Of The Week: Platinum Calculator – A Calculator App That Looks Like An Actual Calculator
I'm actually surprised that it took up till now for someone to come up with an iOS calculator app that looks like an actual desk calculator. But no matter, the creators of the excellent Drop The Chicken (check out the review here), Sharp Creative Agency have come up with Platinum Calculator and even the screenshots almost had me fooled. Check out the press release below for more details: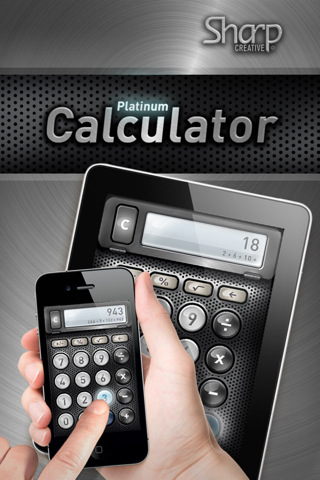 The Most Gorgeous Calculator on the App Store!
Platinum Calculator which launched late last week is arguably the most gorgeous calculator on the App store. It has been polished to the utmost degree making it a pleasure to use, from the glass buttons that light up when pressed to the subtle sounds effects used to differentiate the buttons.
The Features
It has everything the typical user needs without all the scientific stuff you rarely use. It also has some unique features that make this calculator a must for any iPhone or iPad including:
A delete button in case you make a mistake
Big glass buttons with glow touch
Trailing history so you can see where you are up to
No advertising
Cool 'Shake to Clear' feature
Won't change orientation when placed on a table like other calculators
Fully Universal: iPhone & iPad cross compatible
It's simple, it's gorgeous and it is a pleasure to use.
Updates Coming Soon By Request
The app has already received a massive response. By popular request the developers are adding full scientific keys, memory keys, and sound volume control features. Users will be able to choose between which display they want to use the most, scientific or general use and have this view default on start up.
Availability
Platinum Calculator is available now on the App Store for just USD 0.99. Check it out over here: https://itunes.apple.com/us/app/platinum-calculator/id444910324?mt=8
Powered by

Sidelines
Previous Post Cell Bound (iPhone) Game Review: It's Pretty Hardcore, In A Good Way
Next Post Berzerk Ball (iPhone) Goes Free to Celebrate Pre-Release of Berzerk Ball HD