Retro-Inspired Line Ar(X) Released For Both Mac and iOS
It seems to me that tonight I'm getting plenty of news on not just new games being released, but these new games come with really strong art direction. Just check out UK-based Kc8's latest release for the iPhone and Mac, Line Ar(X) 1.0. Line Ar(X) is a throw back to the awesome 80's retro vibe with the simple objective of taking aim, firing and getting the player's ball into the target goal. Check out the press release below for more details, and some awesome looking screenshots: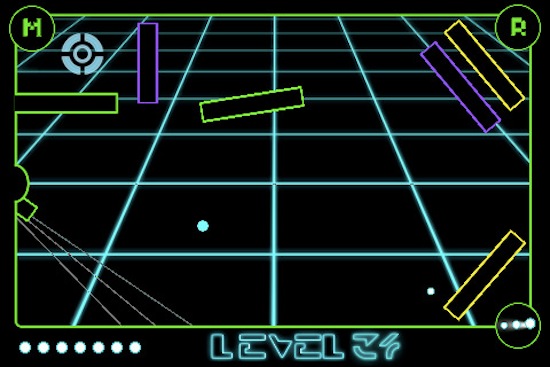 Thatcham, United Kingdom – Line Ar(X), available on iPhone, Mac and soon to be iPad, is a throw back to the awesome 80's retro vibe. The game challenges to you think, it asks you be precise and it offers a lot of enjoyment and fun in return. The aim of the game is simple, aim, fire and get your ball to the target goal.
However, the game progresses with new obstacles and challenges throughout to keep your brain ticking. With the following game elements, you can see why Line Ar(X) is an epic, retro game:
Spinning Platforms, Stretching Obstacles and Rebounding Objects
Destroyable Platforms, Gravity Pulling and Manipulating Pods
Portals for Teleportation, and Repelling Pods
Line Ar(X) will take you through an addictive adventure. Top all this off by competing with users all over the world in Game Center. Can you be the best?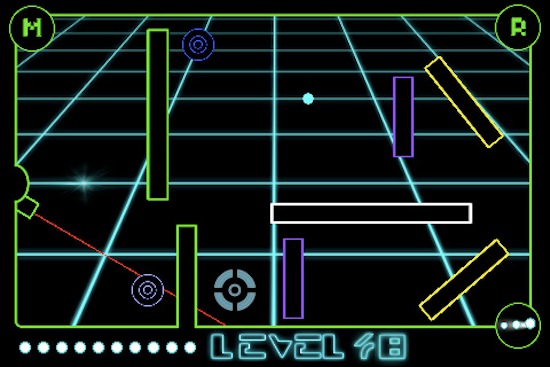 Minimum Requirements:
Mac – OS X Version 10.5 or higher. 11.7 MB Free Space (click here to purchase)
iPhone – iOS 3.0 or later. 15.2 MB Free Space (click here to purchase)
Powered by

Sidelines
Previous Post Burn The Rope (iPhone) Makers Launch Paper Munchers for iOS & Mac OSX
Next Post Disappointed With Green Lantern Movie? Here Are Two Animated Alternatives