Green Lantern Movie Review: Sheer Disappointment in Shades of Green.
I managed to catch Green Lantern at the cinemas last night, and it was the third superhero movie that I watched this year (second for my girlfriend), and I must say, this was perhaps the lamest movie among the three. Somehow, the notion of intergalactic polic corps powered by rings capable of churning out anything was diluted while making the transition from the comic books to the silver screen.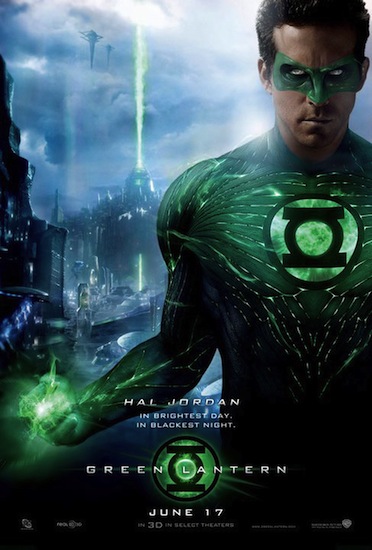 In movie, the Green Lantern Corp are reduced to a bunch of posers, rising only to two occasions (to shoot beams of light into the sky on head honcho Sinestro's reckoning), while rookie lantern Hal Jordan from Earth has to face ALONE one really badass enemy (Parallax, which in the comic book looks like a gigantic space bug, over here, he looks like an octopus) that even the bosses of the Green Lanterns, the Guardians, are afraid of.
The storyline, which was supposedly adapted from the Green Lantern Secret Origins books (Green Lantern vol 4 issues #29-#35) is at best a diluted one. The filmmakers have failed to tap the rich tapestry that makes up the Corp and for supposedly a sci-fi epic dubbed the Star Wars of our generation, this film fails miserably.
I'm very disappointed how things turned out. It's like the same complaint as Transformers 2, the humans get too much of the spotlight, while the titular aliens (in this case Green Lanterns + 1 human rookie) don't get the screen time. Hector Hammond in this movie is just as lame as Hal, more like a clown compared to the really creepy pervert in the comic books.
Nine Over Ten 9/10 rates Green Lantern at a dismal 2 out of 5. I think I'll just go read the comic books. Thank God I didn't splurge on a pair of Gold class tickets.
Powered by

Sidelines
Previous Post Smashed MacBook Air For Sale After Girlfriend Catches Guy Cheating On Her
Next Post Ongoz Games' Line Up Goes Free Starting With Circus Pain (iPhone)