Smashed MacBook Air For Sale After Girlfriend Catches Guy Cheating On Her
Now, Nine Over Ten 9/10 doesn't condone cheating on your girlfriend/boyfriend/wife/husband, but this sales thread in a local forum shows that you might want to lock-up your previous Apple devices before going on cheating on your partner. Apparently this guy was caught cheating with another girl by his girlfriend, and subsequently had his MacBook Air smashed (and an iPod touch thrown out of the window) by the presumably now ex-girlfriend.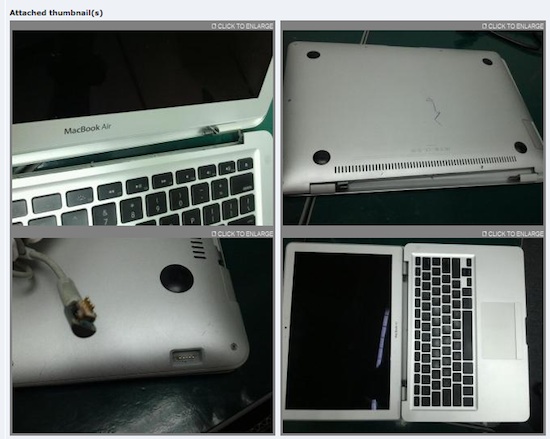 But for all you know, it might just be a cool reason to sell a damaged laptop (take a look at the pictures above, taken from the said forum thread). The guy is selling the damaged MacBook Air for just RM 800 (~ USD 260) and the repair charges is estimated to be around RM 1,500 (~USD 492). Any takers? Check out the thread over here: https://forum.lowyat.net/topic/1921997
Powered by

Sidelines
Previous Post GAMEVIL's Skipping Stone Makes a Splash On iTunes App Store
Next Post Green Lantern Movie Review: Sheer Disappointment in Shades of Green.