Paper Glider Goes Crazy Copter in Neon Play's Latest iPhone Game
The guys behind the iTunes App Store break-out hit, Paper Glider, Neon Play, are really milking the game, coming up first with a follow-up, Paper Glider Bomber and now it's a franchise with the release of Paper Glider Crazy Copter, the next addictive episode in the Paper Glider series.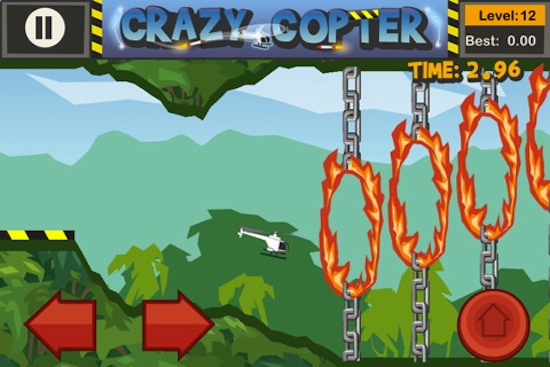 Players must pilot a helicopter through a twisting, obstacle-filled tunnel before landing safely at the opposite end of the cave. Some levels, however, contain enemies that threaten to crush, shoot or set the player ablaze as they fly down the tunnel. Paper Glider Crazy Copter offers plenty of longevity as the game features three stages, each containing 21 challenging levels. New stages will follow soon with Desert and Moon stages in future updates.
The scoring system is based on the time it takes to complete a level, this time determines how many stars are awarded. Stars are important as they provide coins, Paper Glider Crazy Copter's in-game currency. Coins can be used to purchase exciting weapons, customisations and upgrades.
Early in the game the player is able to upgrade their "Training Copter" to a faster and more responsive "Pro Copter". Players can choose to enhance their copter further with the Super Copter or the ultimate flying machine, the Crazy Copter. Paper Glider Crazy Copter is free to download. Boosts and customisations can be enabled with coins, the in-game currency. Coins are earned by playing the game or can be bought via an in-app purchase.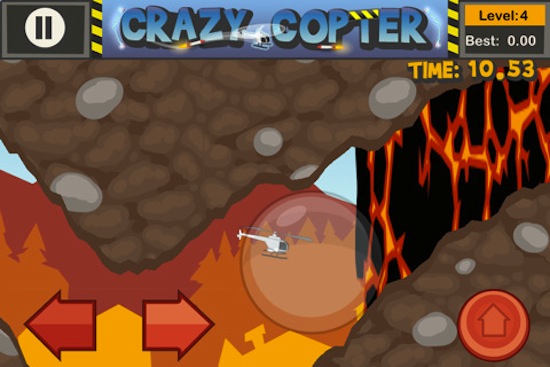 Oli Christie, CEO of Neon Play commented. "Fans of the Paper Glider franchise are loving the new games we're launching and with the first three games all going to first or second in the app charts, we're delighted to see Crazy Copter reach the top of the charts as well. The Paper Glider franchise has had over 7 million iOS downloads and we will soon be launching Paper Glider apps on Android and Nokia devices."
Check out the game over here: https://itunes.apple.com/app/id428515988
Powered by

Sidelines
Previous Post iDevGames Announces uDevGames 2011 – Biggest Mac/iOS Game Dev Contest Ever
Next Post Spinballs Special Edition Released for iOS, Android and Windows Phone 7