iDevGames Announces uDevGames 2011 – Biggest Mac/iOS Game Dev Contest Ever
Are you an aspiring iOS or Mac game developer? Then you'll be interested to know that iDevGames, a leading website for Mac and iPhone video game developers has announced the sixth uDevGames Mac game development contest, set to begin on Just 1st 2011. This gives developers three months to design, create and polish their games, including all coding, graphics and sound.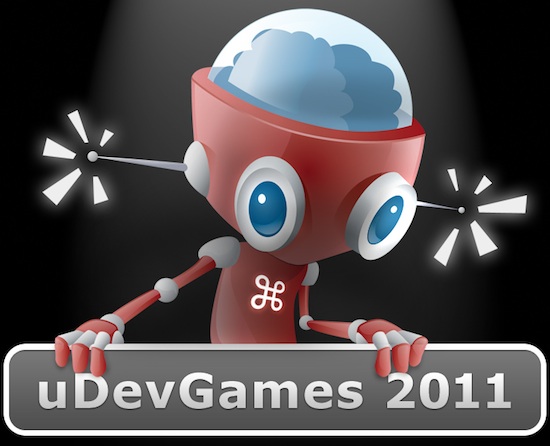 The entire Mac gaming communitiy is invited to follow the progress of these games as they are being created, play them when they are completed and vote for the "Best Overall Game". Other categories in which the entries are judged in include Best Gameplay, Best Audio, Best Graphics, Best Story, Most Original and Most Polished. The winners will be announced on October 14th and prizes will be distributed for the top three entries in each category.
uDevGames has a history of being an excellent springboard for Mac and iOS game developers. The contests can count on people like Wolfire's David Rosen (lead developer of Lugaru, of the Humble Indie Bundle fame, and Overgrowth), Justin Ficarrotta (developer of Freeverse's games: Top Gun, Days of Thunder and Kill Dr. Cote) and MajicJungle's David Frampton (turned his uDevGames entry Chopper into an iPhone hit, spawning a hit sequel, Chopper 2) as part of its alumni.
"I wrote Kill Dr. Cote for uDevGames, which took first place in the Gameplay category, and landed a publishing deal with Freeverse. It now earns me royalties and also led to my career in the industry." – Justin Ficarrotta
Past contests have resulted in over 150 games being created by indie developers from around the world and have awarded entrants with a total prize pool valued at over USD 100,000. Awarding prizes confirms one of iDevGames core values that motivation is key to turning game coders into game developers. The source code for all games entered into uDevGames is released back to the community under the Open Source license, accomplishing iDevGames' mission of educating and expanding the Mac gaming developer community.
As contests are no easy thing to run, there's a need for sponsors to help support this extraordinary community-driven event. With the expectation of thousands of Mac gamers to download, play and vote for this year's contest, there's no better opportunity for sponsors to reach out to such a large amount of Mac gamers and the wider Mac community. More details on both the contest and sponsorship can be found at the following sites:
iDevGames: https://www.idevgames.com
uDevGames: https://www.udevgames.com
Powered by

Sidelines
Previous Post Jelly Defence (iOS, Android, Mac) Enters The Beta Testing Phase
Next Post Paper Glider Goes Crazy Copter in Neon Play's Latest iPhone Game