Punch-It (iPhone) Game Review: Packs A Mighty Punch!
I'm in the opinion that Apprica's Punch-It for the iPhone would make for an excellent party game. There's just one simple game mechanic, and that doesn't even involve touching the screen. All you need to do is grasp the iPhone and throw your best punch.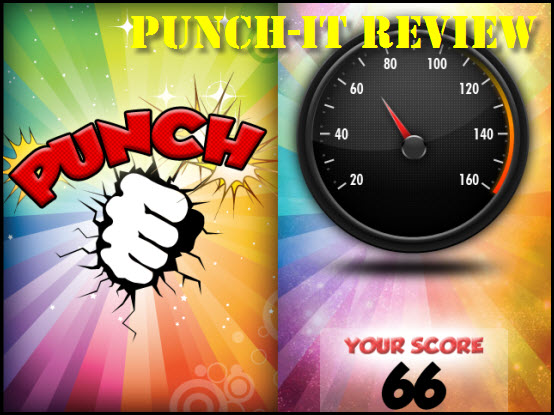 The player's punch is rated by a score that takes into consideration the speed, strength and straightness in that particular punch. I find it easier to score by throwing a straight punch compared to throwing a more powerful curved, downward punch. Punch scores are easily shared on Twitter, Facebook and e-mail; making it convenient to claim bragging rights.
So imagine passing the iPhone around and daring people to beat your punching score and having drinks at the same time. I bet it would be really fun. The only thing is, make sure you have a good grip on the phone, you don't want it to be flying about. Better still, install the app on someone else's phone before use that phone instead :P.
Nine Over Ten 9/10 rates Punch-It at 5 out of 5, being an amazing party app and all. The simple gameplay just WORKS. The game is available on the iTunes App Store for just USD 0.99. Do check it out over here: https://itunes.apple.com/us/app/punch-it/id431593366?mt=8#.
A review code for Punch-It was provided by Apprica to Nine Over Ten 9/10 for the purpose of this review.
Powered by

Sidelines
Previous Post Skillz: The DJ Game Announced for Tablets, Get Ready To Rock The Crowd!
Next Post App Of The Week: Set Location-Based Reminders with GPSReminder 2