Transformers: Dark of the Moon Review
Don't ask me why but I like reading movie tie-ins/novelizations. Maybe it's one way to get into the characters' heads (if the author is good enough) in which film often misses to highlight. This time, instead of buying a paperback novelization, I decided to buy an e-book that runs on Amazon's Kindle device and apps that run the gamut including PCs, Macs, iPhones, iPads, etc. That e-book is none other than Transformers: Dark of the Moon.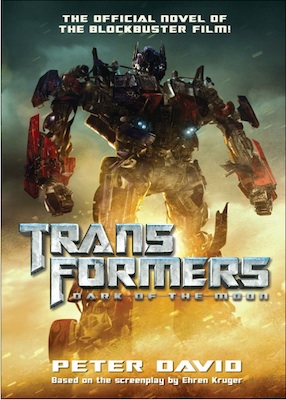 It's an interesting, if not engrossing, ride. The Autobots discover that they are not really the first bunch of Autobots to reach Earth, and learn the hard way that they are also not the ones to first establish human alliances. Having discovered and revived Optimus Prime's former mentor Sentinel Prime, they now must face betrayal from one of their finest as they seek to thwart plans by the Decepticons to rebuild Cybertron by enslaving the human race.
The human element, especially Sam and his new girlfriend Carla have, IMHO, been the squeaky, annoying part of Michael Bay's Transformers movies, and it's no different in DOTM. The NEST guys however do steal the show every now and then with their bravado. But if you are like me, you would rather stick to the abundance of robotic melodrama, death and destruction that is going on as the book conveys these perfectly.
If the book is any indicator, the movie should be a blast. I can't wait, and if you can't as well, it doesn't hurt to get this novelization by Peter David, it pretty much rocks on its own. Nine Over Ten 9/10 rates Transformers: Dark of the Moon at a 4 out of 5! Click here to get the e-book from Amazon at just USD 7.99.
Powered by

Sidelines
Previous Post Sebastian Junger: War (Book Review)
Next Post GAMEVIL Brings KAMI RETRO HD to the iPad