This Week In Comics: Green Lantern, X-Men, Batman, Venom and Captain America
This week looks to be a bountiful harvest for comic book fans and especially for me as my favourite books are released this week. First up, the War of the Green Lanterns is told across the board in Green Lantern #66, Green Lantern Corps #60 and Green Lantern Emerald Warriors #10. Guy Gardner takes the hot seat (literally) as he puts on both the Red ring (rage) and Violet ring (Love) to get Parallax out of the Central Battery on Oa. Suffice to say, it's the newly liberated Green Lantern Corps against Krona (and the possessed Guardians in the upcoming Green Lantern #67.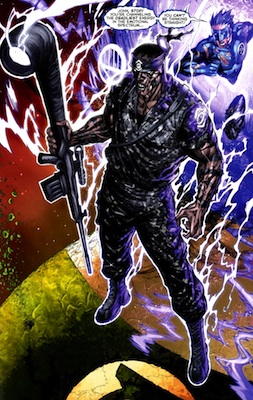 The art across the three issues is certainly amazing and perhaps if all these were to be incorporated into movies, it would certainly be this generation's version of a intergalactic soap opera on the scale of Star Wars. Shame on the part of Mogo though, but at least the the poor possessed big chap of a planet went out with a bang…hehehe….John Stewart should have the title "Worlds Destroyer" hung around his neck after this.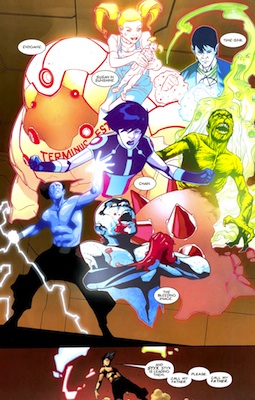 Next up, X-Men Legacy #249. The team seems to be STILL putting up with the events of Age of X. To think that such craziness happening in their own heads would bring about such serious repercussions. Magneto goes a long way to tell Rogue to cast aside her feelings for him (no thanks to AoX) by giving her a history lesson, Frenzy is dwelling on events that not only happen in the past but in her head, and the curious part is about Legion and well, his legion of superpowered personalities in his fragmented head of his.
The last we saw Batman (Dick Grayson) in Detective Comics, he was stuck in a huge trash compactor filled with cars. Detective Comics #877 sees him turning the wheels on bad guys, crushing legs and taking names. Turns out Dick is starting to be as bad-ass as Bruce, but any further I'm betting that readers will no longer be able to tell the difference. Now he's on the trail of the Tiger Shark, right after crushing the legs of the Roadrunner….what's with all the wild life names for the badguys these days huh?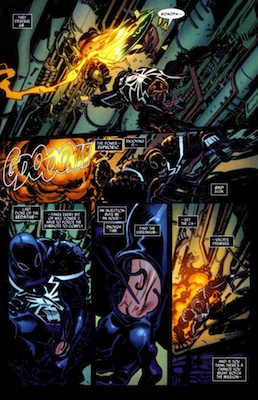 Flash Thompson has definitely seen better days I think, despite being legless. Venom #3 depicts him losing grip of the alien symbiote and thus his suit. Getting his girlfriend kidnapped and a chance encounter with Spiderman make things worse and it looks that it's a cliffhanger ending as General Dodge pushes the kill-switch on his latest operative. It sucks being Flash Thompson at the moment, but I certainly hope he doesn't die, the idea of Agent Venom working for the U.S Government deserves some more milking.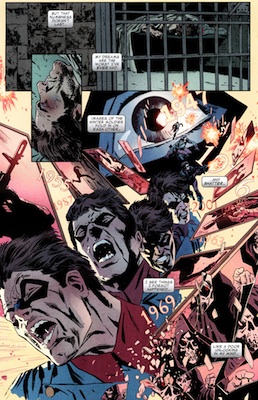 Captain America #618 still sees Bucky incarcerated in the Russian gulag and gradually being broken down. It's all smoke and mirrors at the moment but this is only setting up what is to be an exciting issue #619. I just wish that they can move things a little faster.
Powered by

Sidelines
Previous Post Oceanhouse Media Announces Enchanted Tales: Snow White for iOS, Android
Next Post MADFINGER Games Announces SHADOWGUN for iOS and Android