Prevent The Extinction Of A Species in Save Dodo (iPhone)
If indie developer Olivier Mamet would have it his way, the dodo bird will still actually be alive. But not everyone can have their cake and eat it, so he'll just have to settle with recreating the extinct bird with a dumb reputation (no thanks to the Ice Age movies), on the iPhone instead, in a game called Save Dodo.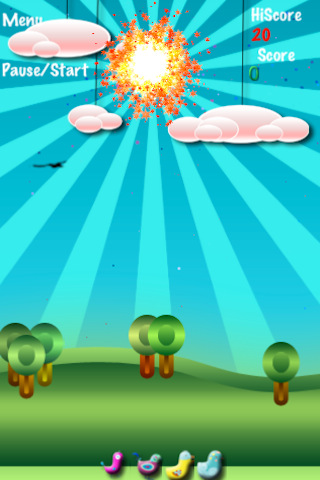 The Dodo was famous for its inability to fly but that doesn't mean that the bird didn't long for flight. In Save Dodo, players are given the opportunity to rescue these poor birds and probably get a high score or two. Check out the game over here: https://itunes.apple.com/app/id432288652
Powered by

Sidelines
Previous Post Power Rangers Samurai SMASH Arrives on the iPhone!
Next Post Gaston #2 – Knock'em Down (iPhone) Review: Excellent Stuff