Battle vs. Chess and Assassins Creed Brotherhood Available on MacGameStore.com As Digital Downloads
There are a couple of interesting digital download releases on the MacGameStore.com. First up there's Zuxxez Entertainment's "Battle vs. Chess". It's kinda like Battle Chess (for those of you old enough to remember, but if you are not, read here), but updated for the 21st century. The game brings about a fusion between professional chess software and upbeat, combat-oriented game mechanics complete with with richly animated game pieces.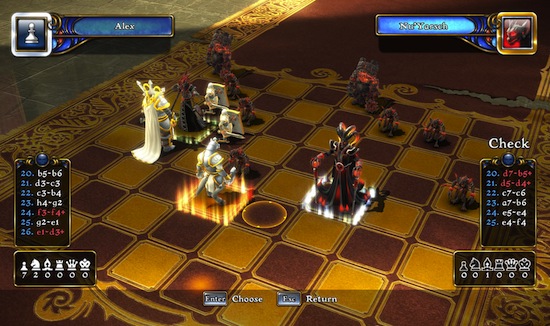 At the outset of a match things seem quite basic: a 3D game board pits two opponents against each other in a seemingly ordinary game of chess. The game board itself is set in one of six available environments, each with its own unique landscape and presentation features. Traditionally recognized game pieces have been given a facelift as hulking stone golems and beastly chimaeras take the place of the typical rook and knight pieces respectively.
While each game piece is animated with a number of different idle motions as it patiently awaits the coming move, the excitement doesn't begin until its path has been chosen. The game utilizes the famous Fritz! chess software program, equipped with 10 distinct levels of difficulty; participants of all skill levels are provided with an appropriate degree of challenge. The state of the art 3D graphics engine on the other hand powers the breathtaking visuals through the incorporation of HDR and particle effects.
I'm wondering though, with the release of Battle vs. Chess, the developers might have resolved the suit launched by Battle Chess creators Interplay. Read about that here.
For 3D gaming enthusiasts, Assassin's Creed Brotherhood also makes it debut on MacGameStore.com, with both Standard and Deluxe editions available. Players live and breath as legendary Master Assassin Ezio, in his enduring struggle against the powerful Templar Order. Defeating the corrupt tyrants entrenched in Italy's greatest city of Rome will require not only strength, but also leadership, as Ezio commands an entire Brotherhood who will rally to his side. Only by working together can the Assassins defeat their mortal enemies.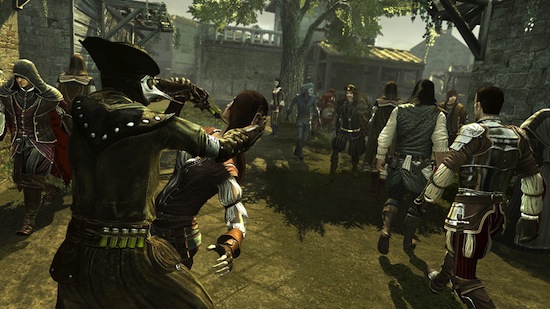 And for the first time, the series introduces an award-winning multiplayer layer that allows you to choose from a wide range of unique characters, each with their own signature weapons and assassination techniques, and match your skills against other players from around the world. It's time to join the Brotherhood.
All three games (Battle vs. Chess, and the two editions of Assassin's Creed Brotherhood) are now available on MacGameStore.com.
Powered by

Sidelines
Previous Post Gaston #2 – Knock'em Down (iPhone) Review: Excellent Stuff
Next Post Space Cleaner (iPhone) Dedicated To Yuri Gagarin's 50th Anniversary of Space Flight