Tap The Frog (iPhone) Wins Awards, Free For A Limited Time!
Remember Nine Over Ten 9/10's review of Tap The Frog? That iOS game was pretty amazing and garnered a 4.5 out of 5 rating from us. I'm happy to report that the game has won at the Flash GAMM 2011 in Moscow and at the FWA (Favourite Website Awards). Check out the following press release for more details and to Playfo, congratulations!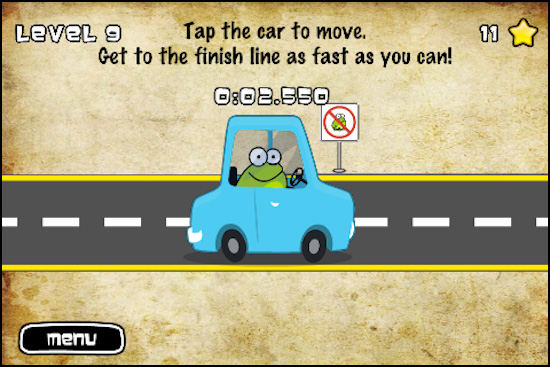 Kiev, Ukraine – Playfo today is proud to announce that their iPhone/iPad game Tap The Frog won "Best mobile game" award at Flash GAMM 2011 in Moscow and "Mobile of the day" at FWA (Favourite Website Awards). Tap The Frog is based on the simple and fun collection of 16 mini-games that challenge the player during the gaming experience.
Each mini-game is unique and designed to test reaction and quickness of the player. Tap The Frog offers simple one-touch gameplay, featuring cute graphics with adorable music and sound effects, as well as  Game Center support. "This is a great success of our game!" – said Vitaliy Onishenko, Playfo CEO. "We decided to celebrate recognition and allow more people to enjoy our game – so we reduced price to $0.00 in App Store for few days!"
"Our froggy game hopped really fast into Top #1 in App Store games category in France, Germany, Australia, Italy, Russia, Poland, Israel, Spain, Belgium, Luxembourg, Austria, Singapore, Indonesia and few other countries!" – said Sergey Romanyuk, lead producer, Mentals LLC. "Average rating in App Store is 4.8/5 – people are enjoying the game and it was already recognized by some great awards. Prepare for update with new rocky levels!"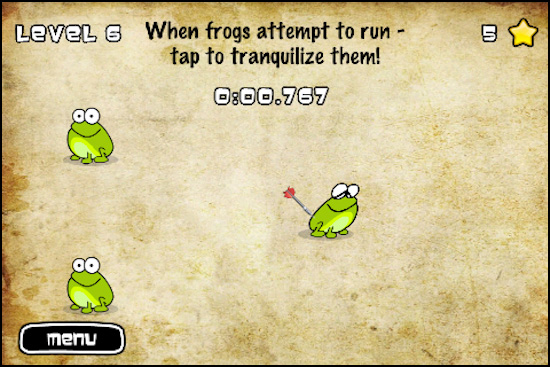 Tap The Frog is small but awesome speed test game. The Flash version of that game, named Click The Frog, was played by more than 2.000.000 players since launch. Tap The Frog runs on iPhone, iPad and iPod touch and its usual price is $0.99, which is reduced to free for short period of time.
Flash GAMM is the meeting for professional flash, social and mobile games developers. The aim of the conference is to share experience, contacts and ideas. The meeting is mainly for producers, programmers, game artists as well as for other representatives of game industry and investors. FWA stands for Favourite Website Awards, an industry recognised internet award program and inspirational portal, established in May 2000.
Pricing and Availability:
For a limited time, Tap The Frog 1.0 is free and available worldwide exclusively through the App Store in the Games category. Tap The Frog HD for iPad is also available. Check out the game over here: https://itunes.apple.com/us/app/tap-the-frog/id427774127?mt=8
Powered by

Sidelines
Previous Post UFO Aftermath Arrives on DotEmu.com
Next Post Demo for Combat Mission: Battle For Normandy (Mac & PC) Launched