Prepare for an Epic Escape with Castle Runner for iOS
TouchTen's latest game for iOS devices, Castle Runner, looks suitably retro in the screenshots (the "R" word seems to be really in season these days). It's a fast paced running designed to test both the player's reflexes and patience, and at the same time offering a great source of excitement and fresh challenges each time. I guess that happens when you try to survive running through a tumbling castle. Check out the press release below for more details: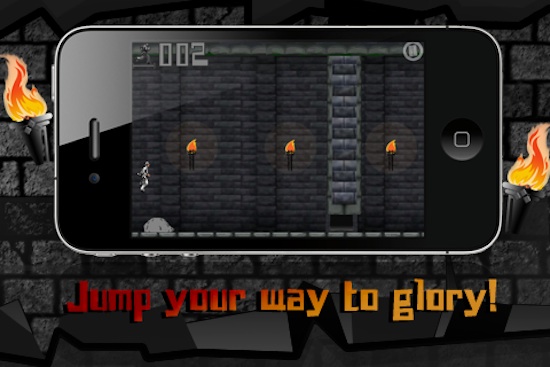 May 13, 2011. Tokyo, Japan – TouchTen has announced the launch of Castle Runner, a fast paced running game for iPhone, iPad and iPod touch. The reaction based game is designed to test both users' patience and reflexes and offer them a great source of excitement and fresh challenge.
Players are invited to enter the tumbling dark castle and need to use smart techniques to escape from it alive. The game involves plenty of running and concentration. The ceiling is falling rapidly which constantly increases the tension.  Furthermore, users will have to overcome various obstacles on their way by jumping and sliding.
Bonuses will give them some power to stop the ceiling from falling or raise it for a limited time.  At the same time users have to keep an eye out for bonuses that may increase the speed of the falling ceiling or put the light out forcing users to run in the dark. The excitement never ends in the electrifying adventure race.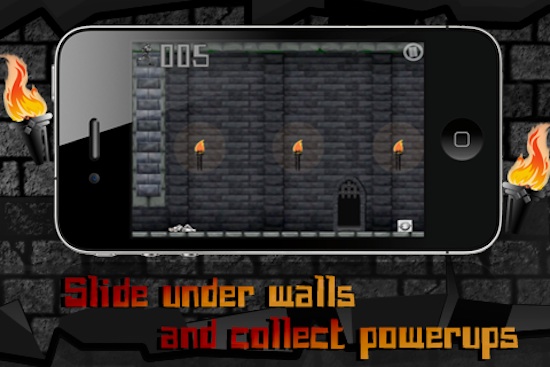 The soundtrack does a great job of complementing the high-tension feeling of the game and making it more immersive and entertaining. To help users quickly get the idea of the game, a series of visual instructions can be accessed from the home screen. Castle Runner is great for all ages and will be a great addition to the collection of iPhone and iPod touch games. A challenging and well-designed title will keep all users entertained for hours.
"Castle Runner is a never ending game which I think has two great elements in it: it combines the simplicity of a casual game with an arcade-like gameplay. And it's hard to stop since this running challenging gets more exciting every time you beat your previous high score. I'm sure everyone will enjoy it." said Anton Soeharyo, CEO and founder of Touchten.com.
Check out the game over here: https://itunes.apple.com/us/app/castle-runner/id433092781?mt=8
Powered by

Sidelines
Previous Post Decipher Famous Quotes: Wordrive (iPhone) Game Review
Next Post Spins 3D Puzzle (iPhone) Game Review: Mind-boggling Goodness