This Week in Comics: Brightest Day #24, Emerald Warriors #9, Deus Ex #3, Batman Inc #5 and G.I Joe #165
This week comic book releases are an interesting bunch, and it's all DC (well almost), with arguably Brightest Day #24 being the most anticipated issue among the lot. In BD #24, the Swamp Thing is back, having destroyed the Black Lantern Swamp Thing, but this 2 year story arc ends poignantly as Deadman is dead…again. Poor chap, I guess life's not fair after all.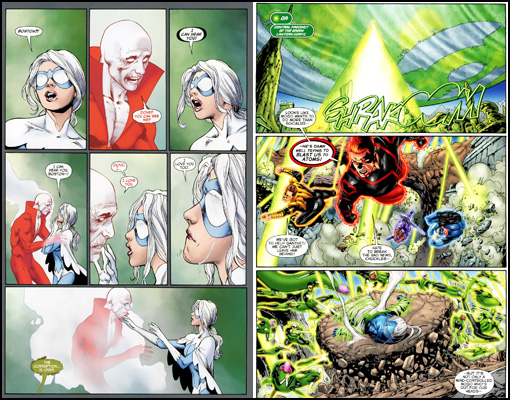 Another DC release this week would be Green Lantern Emerald Warriors #9, which is actually also Part 6 of the War of the Green Lanterns. It takes off immediately after Part 5 (Green Lantern Corps #59), so if you haven't read the book, you might be a little confused. But it's part action, part revelation in GLEW #9, as Earth's Green Lanterns split up to tackle Mogo and Parallax respectively.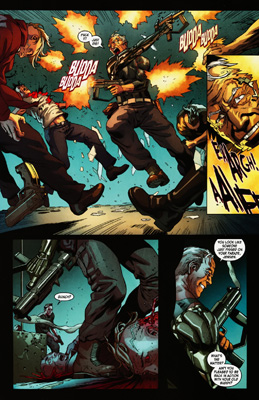 The tie-in for Deus Ex: Human Revolution continues as Adam Jensen faces a ghost from his past as a SWAT Team member as a former team mate comes-a-calling, bio-augments and all, in Deus Ex: Human Revolution #3. Despite the whole conspiracy get-up, there's plenty of action here, taking cue from issues #1 and #2.
Batman, Inc #5 continues Batman's international recruitment drive (which I still think is slightly crazy-assed), and like many of Grant Morrison's stuff, I spent half the time wondering what the heck am I reading. OK, so this may come across as a little too deep for the average comic book reader, but I'm curious to see how this storyline pans out. And being a billionaire, I'm pretty sure Batman can afford a better looking jet than an ugly looking Harrier-lookalike.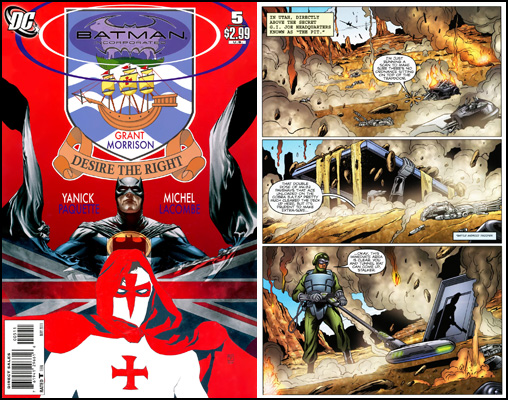 Last but not least, G.I. Joe: A Real American Hero #165. I really love this series and I love the art in this particular book, it looks a bit retro-ish and modern at the same time. Nevermind. The Arashikage practitioners are reunited, somewhat, again, with Snake Eyes and Storm Shadow restoring Billy to his normal self by way of the Brainwave Scanner while banishing the supposedly dead Dr Venom's psyche to who-knows-where.
Powered by

Sidelines
Previous Post iPad 2 Offical Launch in Malaysia – 29th April 2011: A Brief Guide
Next Post Zenonia 3 Launched For iPhone, iPod touch and iPad