The Good Shepherd FREE – A Kids Sheep Rescue Game Available for iPhone
Spin Fall announced that The Good Shepherd Free 0.9, is now available for iOS. The sheep have wandered off and it's up to you, The Good Shepherd, to bring them safely back home. Travel through 5 fun and easy levels. Guide the sheep along a path to collect flowers and find hidden stars. Watch out for obstacles or the sheep will lose their way. The clock is ticking, get the sheep home before night fall.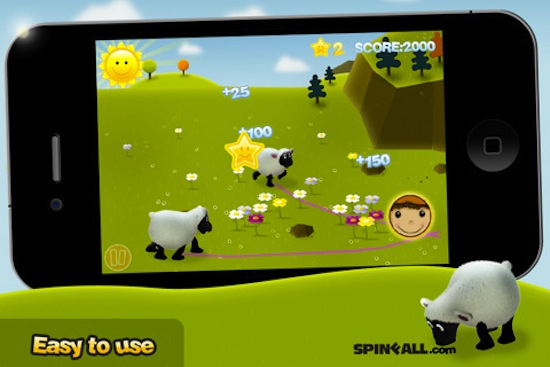 "I'm extremely pleased with The Good Shepherd Free – I know kids will find it satisfying and parents will appreciate that the kids can pick up and play the game without any help," said Franklin Lyons, founder of Spin Fall. The game also includes beautifully illustrated artwork optimized for the retina display. "Our players will find the simplicity and ease of use of this game a welcome change from complicated or drawn out games that dominate the app store," Lyons said.
Pricing and Availability:
Good Shepherd Kids FREE 0.9 is free and available worldwide exclusively through the App Store in the Games category. Check it out over here: https://itunes.apple.com/app/id433588205
Powered by

Sidelines
Previous Post Filth Fair (iPhone) Game Review: The Filthiest But Most Amazing Game on the App Store
Next Post Rocket Chimp Lands On iOS Platform With Pay-With-A-Tweet Model