Rocket Chimp Lands On iOS Platform With Pay-With-A-Tweet Model
Sometimes there are more to press releases for video game launches. Take for instance Rocket Chimp, a newly launched game in the vein of Mega Jump by Swift Fox Software. At first I thought it was just one of those new additions to the "vertical distance" games genre, but upon further examination of the press release, there was something more interesting.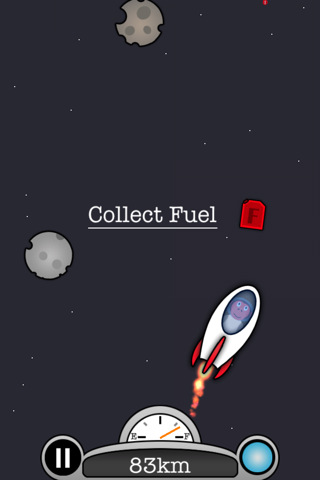 The game itself is free but with ads, and players can choose to remove the ads temporarily for 2 weeks by posting up a tweet from the game, or permanently by doing an in-app purchase! The latter might be common among games these days, but the former… now that's taking a page out of the "pay-with-a-tweet" marketing campaign playbook. Check out the rest of the press release below:
Raleigh, North Carolina – Independent game developer Swift Fox Software is happy to announce the release of their newest iOS game, Rocket Chimp 1.0.0. Take the role of Ham the space chimp on his first voyage into the great unknown. Avoid asteroids, comets, satellites and other space debris all while collecting fuel to keep his ship flying. Using the ship's shields he can bust through anything that stands in his path. But don't forget to collect fuel canisters or you'll be parachuting back to Earth.
The game features very simple tilt and touch based controls. Players can play for free with in game advertisements or the can remove the ads via in-app purchase. Players can also tweet their high score to remove the ads for 2 weeks. Check out the game over here: https://itunes.apple.com/app/id411764916
Powered by

Sidelines
Previous Post The Good Shepherd FREE – A Kids Sheep Rescue Game Available for iPhone
Next Post Puzzle Draws: Follow Up To Hit Jigsaw Puzzle Game Released on iPhone