Puzzle Draws: Follow Up To Hit Jigsaw Puzzle Game Released on iPhone
Not too long ago I reviewed Ferran Tebe's Puzleman for the iPhone and declared it to be one of the best Jigsaw puzzle games out there on that iOS device. With 56 likes to that article, I think it's pretty much confirmed that a lot of people agree with that assessment as well (check out the review over here: https://www.nineoverten.com/2011/03/29/puzzleman-iphone-game-review-one-of-the-best-jigsaw-games-out-there/).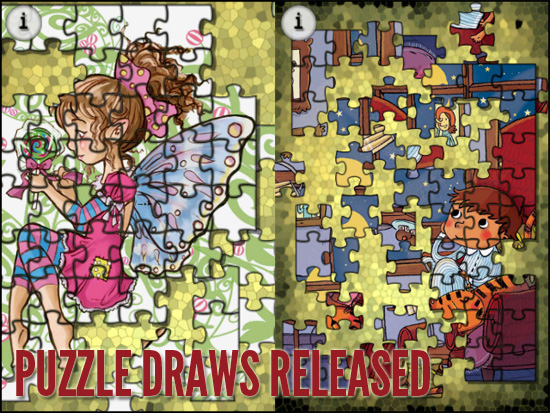 In any case, Ferran has not been resting on his laurels, and now a new jigsaw puzzle game has been released along the lines of his original game, but this time it's called "Puzzle Draws". It's a jigsaw puzzle simulator made with artistic drawings to solve. As a result, it's cuter (artistically) compared to "Puzleman". If the first game is any indicator, Puzzle Draws is a must have, with puzzles ranging from 24 pieces to advanced ones numbering at 384 pieces.
This game follows the same model as its predecessor, having being released for FREE with an in-app purchase (at 99 cents) to unlock the full version of the game. The game is out now on the iTunes App Store, so do check it out over here: https://itunes.apple.com/us/app/puzzle-draws/id427405145?mt=8#
Powered by

Sidelines
Previous Post Rocket Chimp Lands On iOS Platform With Pay-With-A-Tweet Model
Next Post iPad 2 Offical Launch in Malaysia – 29th April 2011: A Brief Guide