Dark Realms: Medieval Theme Hack & Slash Actioner Released for iOS
When I first saw the screenshots for IniDyne's medieval-themed hack and slash iOS game, Dark Realms, I thought it look kinda like Ultima. Released just yesterday to the iTunes App Store, Dark Realms features massive levels, interactive environments, 15 different kinds of fully animated enemies, epic boss battles, immersive sound effects and dynamic controls. Check out the rest of the press release for more info: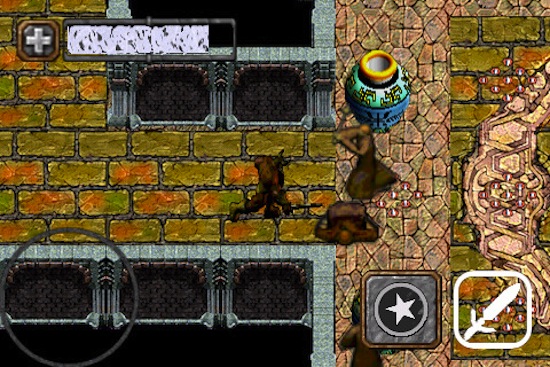 Lands which once were prosperous have been contaminated by a terrifying spell. Skies in which the sun used to shine are now red like blood and torn by an evil vortex which spins menacingly in the distance. The locals, once peaceful people of the earth, have turned into blood thirsty renegades and the dark creatures of the night have crawled out of the shadows and now roam the desolate landscape. The air is thick with smoke and decay.
It is said that the monks of a mysterious cult have settled in the old ruins of the local castle, and during one of their unholy rituals, have inadvertently opened a gateway to hell … Enter Thorak, a barbarian warrior from the wild kingdoms of the east cursed by an unquenchable thirst for battle. He comes to these forsaken land in a quest for answers to his ruthless condition and to establish the ultimate truth of the battlefield, that of victory.
Join Thorak the barbarian as he travels the unforgiving roads of the Dark Realms. Soothe his battle lust by fighting the minions of the Evil Lord in a journey that will take you into the darkest recesses of the Earth. Will the barbarian ever find redemption from his inner demons of destruction or will he perish in combat and burn in the eternal flames?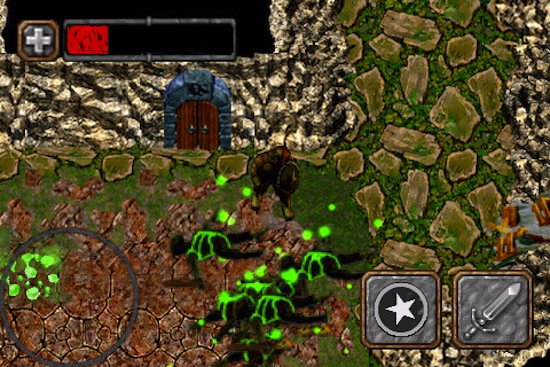 Dark Realms draws on the traditional themes of dungeon exploration and hack and slash action in a style reminiscent of the Diablo franchise. As a barbarian warrior traveling across different dangerous locations (countryside patrolled by human enemies, network of goblin infested caverns, dungeon haunted by crazed monks and skeleton warriors, a hell based level featuring lost souls and Satan himself), the player experiences creative graphics, avoids gruesome and hilarious death sequences  (eaten by a gigantic plant, fried in lava…) and fights off hordes of monsters.
Dark Realms 1.0.0 is $1.99 USD (or equivalent amount in other currencies) and available worldwide exclusively through the App Store in the Games category. Check out the game over here: https://itunes.apple.com/app/id432474085
Powered by

Sidelines
Previous Post Samurai Girl (iPhone) Game Review: Best of Breed 2D RPG?
Next Post Highly Rated Hummingz EVO HD Released for the iPad