Game Of The Week: Tap The Frog (iPhone) Review
I seem to notice that games that are actually compilations of mini games seem to be the trend these days on iOS devices. Take for example the recently reviewed (and high-rated) Noty & Moky; this is one game that is channeling the spirit of Warioware Twisted which set the benchmark for mini games back in the day.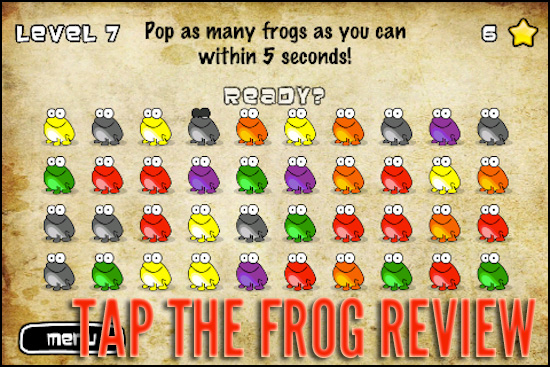 Now we have Playfo's Tap The Frog for iOS and let me tell you this, this game is a whole lot of fun. The mini games are probably as whacky as the ones in Warioware, designed to test your sense of timing, speed and finger dexterity.In keeping with the title, you would notice that the characters in the levels are all FROGS.
The levels themselves are unique compared to each other, and while the basis still involves tapping on a frog at least, the objectives differ from one level to another. One level will require you to tap 5 times on a frog before tapping another (anything more than that it's game over), another will have you tap the frogs as soon as they start moving.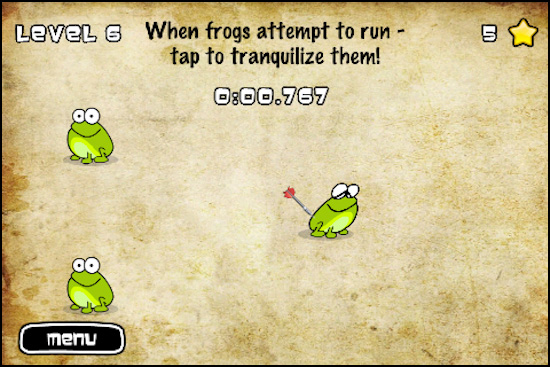 Level selection in Tap The Frog is like that of Angry Birds, you simply need to pass a level to unlock the next one, and you are given stars based on how you perform. The soundtrack is whimsical and the graphics are simple, pretty typical for casual games of this manner on the iPhone. What the developer should do however would be to add best times to beat, or something like that.
Tap The Frog is a great addition to the long line of highly recommended casual games on the iPhone, and I'm happy to say that this newly minted game of the week gets a 4.5 out of 5 from Nine Over Ten 9/10. So get it now!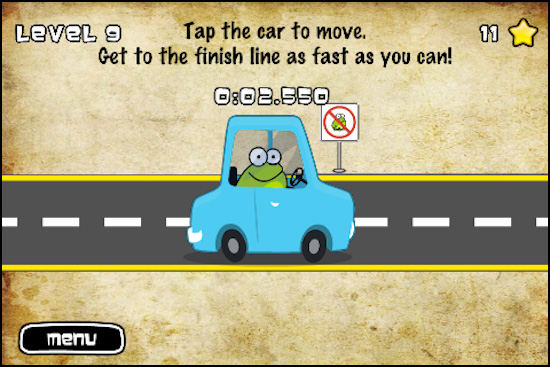 Tap The Frog is available on the iTunes App Store for USD 0.99, check it out over here: https://itunes.apple.com/us/app/tap-the-frog/id427774127?mt=8. A review code was provided by the developer to Nine Over Ten 9/10 for the purpose of this review.
Powered by

Sidelines
Previous Post CatfishBlues Games Announces Hyperlight 1.0 – New Space Game for iOS
Next Post Quis (iPhone) Preview Trailer