Noty & Moky (iPhone) Game Review: Warioware Incarnated on iOS!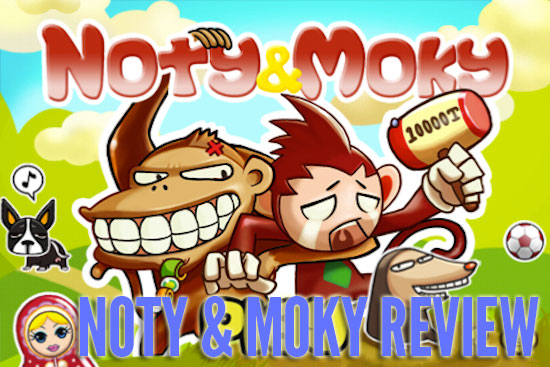 Those of you from the GBA generation would certainly remember Mawaru Made in Wario, otherwise known as Warioware: Twisted. The game was pretty ahead of its time as it shipped with a gyroscope that was key to the gameplay. Nowadays, you have devices that have gyroscopes and motion sensors built in, such as the iPhone, and it was just a matter of time before someone came up with a game in the spirit of Warioware on the iPhone.
And I'm happy to report that such a game exists in the form of Erawppa's latest release for the iPhone, Noty & Moky, featuring two rascally monkeys trying to out-gag each other . The game is full of crazy mini games, making use of the iPhone's touch screen (for gestures), accelerometers and voice controls to do stuff like blowing on the iPhone to tear down Moky's house, use the pinch gesture to control a pair of chopsticks, lift the iPhone to cast a fishing line and many more.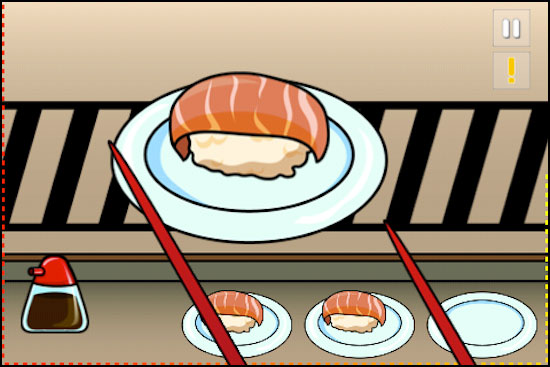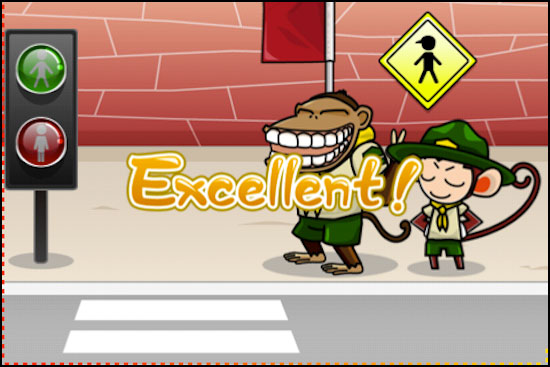 I've never seen anything like Noty & Moky on the iPhone before, and for the developers to come up with this is simply a stroke of genius! There are 50 levels available and up to 16 ways in which the iPhone controls are utilised. The graphics are in 2D and channel the simplicity that Warioware: Twisted championed in order to let the crazy controls and gameplay do the talking.
Nine Over Ten 9/10 rates Noty & Moky with a well-deserved 4.5 over 5. Highly Recommended!
Noty & Moky is available on the iTunes App Store for USD 1.99, check it out here: https://itunes.apple.com/us/app/noty-moky/id428412684?mt=8. A review code was provided by Erawppa Co to Nine Over Ten 9/10 for the purpose of this review.
Powered by

Sidelines
Previous Post GemCraft (iPhone) Review: Tower Defense At Its Best
Next Post Briefly In Comics: Uncanny X-Force #7, Iron Man 2.0 #3 and JLA One-Shot