Infinity_Control (iPhone) Game Review: Pretty Looking Tough Cookie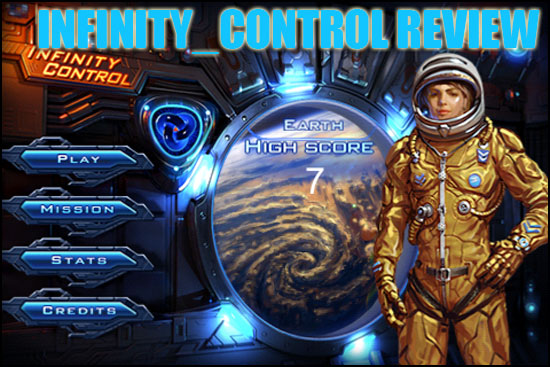 One way to describe RenegadeCitizen's latest game for the iPhone, Infinity_Control, would be that it's like Harbor Master, but in space. As new recruits to the Federation of International Marines, you face the challenge of directing space ships to their respective docks, be it in Earth's orbit, or in the rings of Saturn or above an alien world.
Spaceships are colour coded and can only land at the dock of the same colour. If you think that's a challenge, players must trace out a path from individual spaceships to their respective docks, without having the ships collide into each other. There's a finite number of lives available in each level. With that in mind, there are also asteroids and even black holes to avoid.
Phew, make no mistake that when it comes to challenge, this game can dish it out in spades. Experienced gamers can surely appreciate how levels can turn really frantic as they have to juggle to guide so many ships at once.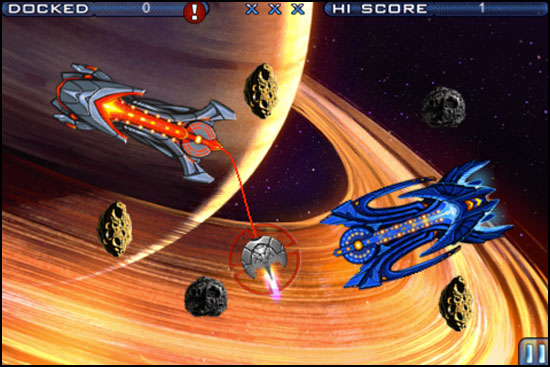 I like the overall art style employed throughout the game, the levels look amazing and even the game over screen has its unique appeal. The background orchestral score is something to be taken note of, it's actually pretty good. Infinity_Control comes with both OpenFeint and Game Center connectivity, so making it appealing to users of either one of these social gaming services.
Nine Over Ten 9/10 rates Infinity_Control at a 4 over 5. This is one pretty looking tough cookie. Highly Recommended.
Infinity_Control is available on the iTunes App Store for USD 0.99. Check it out over here: https://itunes.apple.com/us/app/infinity-control/id422627169?mt=8. A review code was provided by RenegadeCitizen to Nine Over Ten 9/10 for the purpose of this review.
Powered by

Sidelines
Previous Post Meet The Most Compelling Texas Hold'em Poker Multiplayer Experience on iOS
Next Post The 80's Are Back With iMimic Retro Memory Game for iOS Devices