Hot Off The Press: Blow Subs Out of the Water with Pirate Subs!!! (iOS)
Super Boise Studios today announced Pirate Subs!!! 1.0 (yup, it's juvenile but the three exclamation marks are inside the title), their new fast-paces submarine blasting game for iOS devices. The control scheme for this 2D game is touted by the developer to be unique. Check out the press release below for more details: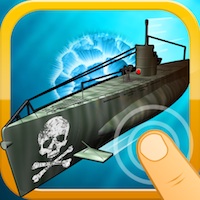 New York, New York – Super Boise Studios today is pleased to announce the release of their new game Pirate Subs!!! for the IPhone, IPod Touch, and IPad. Pirate Subs!!! is redefining the casual gaming experience with the new tap n' swipe mechanic which utilizes two different gameplay mechanics. The tap n' swipe mechanic allows for a much more stimulating game than your basic swipe or tap games while still being easy enough to pick up and play whenever you want.
How You Do It:
Tap the subs to nuke them out of the water
Juggle as many subs in the air as you can and then…
Swipe across the airborne subs to launch missiles at them!
Tip 1: Avoid nuking the polar bears and whales that will be swimming around because it will result in a lost life. Besides, who wants to nuke whales and polar bears.
Tip 2: You can get bonuses for destroying multiple subs with a single missile.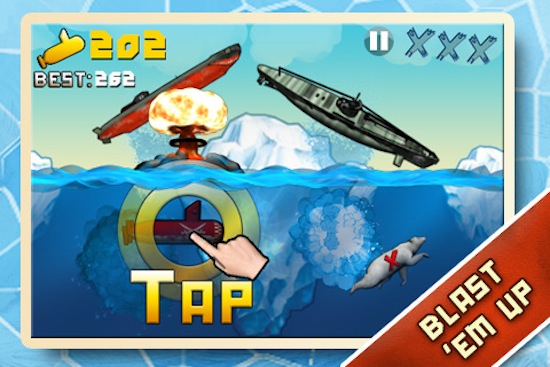 So what does the tap n' swipe mechanic really mean for the player? Well, the player will get the normal satisfaction that comes from tapping a sub at the right time to blow it out of the water (similar to slicing a fruit at the right time, jumping at the right time, etc.), but in Pirate Subs!!! they'll also get the added satisfaction of juggling multiple subs at the same time and then destroying them all with a simple swipe.
It's double the satisfaction! On top of this satisfying unique gameplay we've built in a ton of features that keeps the game fresh!
Pricing And Availability:
Pirate Subs!!! 1.0 is now available worldwide exclusively through the App Store for $0.99 (USD). Check it out over here: https://itunes.apple.com/app/id408419955
Powered by

Sidelines
Previous Post Limited Time: Free Version of The Mystery of the Crystal Portal 2 (iOS) Offers Full Version at a Discount!