Help Relief Efforts In Japan By Buying Jigsaw Mansion 2.0 (iPad)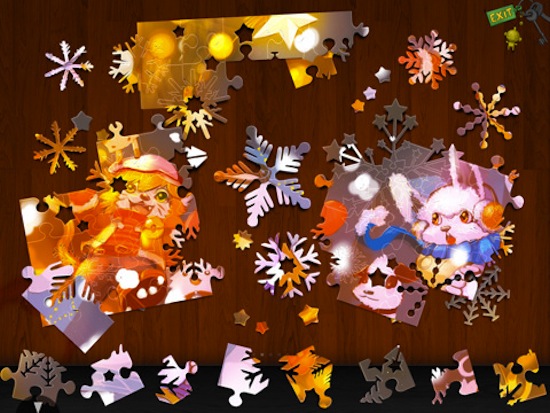 I love it when people get together to help out in the event of a humanitarian crisis, it just shows the resolve and innate kindness in everyone involved. Take for example the Bangkok-based Extend Interactive Co, they have just announced a promotion for their game, Jigsaw Mansion, to help raise money for disaster relief operations in Japan via Red Cross' Disaster Relief Fund. Check out the press release below on this initiative, and do pitch in:
Bangkok, Thailand – Extend Interactive Co., an innovative app developer with a growing library of exceptional interactive games already under their belt, has announced that the newly updated version of Jigsaw Mansion will be available to customers for only $0.99 for a limited time only.
Spurred by the scope of Japan's recent natural tragedy, the developers were moved to help, and accordingly will be donating all profits from Jigsaw Mansion sales during this promotion to help Red Cross Disaster Relief operations currently happening in Japan.
Designed specifically for the iPad, Jigsaw Mansion version 2.0 offers players the ability to get new paid and free puzzle packs through the game's newly opened in-app store. Originally $4.99, Jigsaw Mansion 2.0 is currently available for download on the Apple App Store for the special price of only $0.99 with all sales proceeds going to help Red Cross disaster relief efforts in Japan.
Jigsaw puzzles are among the most popular time tested puzzles games ever created. Now, with Jigsaw Mansion 2.0 legions of mobile gaming enthusiasts can experience these puzzles within the interactive digital environment of the iPad as they never have before. Jigsaw Mansion offers users fifteen uniquely breathtakingly artistic jigsaw puzzles to play through the instant they open the game.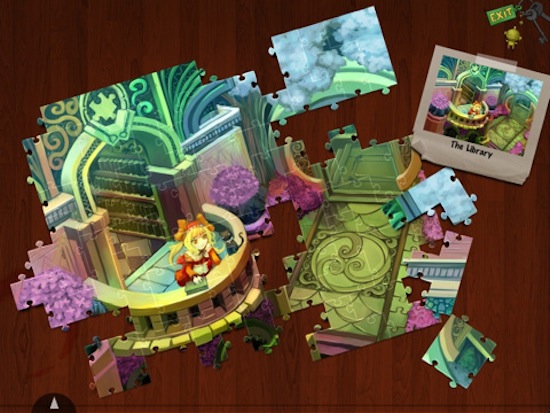 Furthermore, with the app's recent update, users are now free to download free or paid puzzle packs directly through it's in-app store, ensuring that savvy jigsaw lovers will always have a new puzzle to build! Jigsaw Mansion transforms the user's iPad into a full-screen virtual jigsaw puzzle, and the game offers the freedom of fully rotational individual puzzle pieces as well as the comfort of a powerful snap engine to ensure that building up jigsaw images composed of the game's stunning artwork is always as hassle-free as possible.
Jigsaw Mansion 2.0 is, in every way, the puzzle lover's Jigsaw application. Making use of its digital medium, the app utilizes an advanced puzzle cutting algorithm to create jigsaw pieces that come in diverse shapes, from pieces that incorporate challenging Trick Edges, to those with Spiral, Rose, and Snowflake designs amongst many others.
The game also features automatic auto-saving to ensure that players never loose their hard fought progress. To top things off, Jigsaw Mansion 2.0 has an extremely simple and intuitive user interface as well as ultra responsive multi-touch controls to ensure that players spend their time focusing on solving puzzles rather than navigating and controlling the app itself.
With almost twice as many pre-existing works of art to start from, as well as a unique in-app store to download new puzzle packs, Jigsaw Mansion 2.0 for the iPad has truly come to represent a mobile jigsaw puzzle experience to end all others. With the app currently on discount for only $0.99 and all profits going towards tsunami and earthquake relief efforts in Japan, now is the best time to take a chance and discover the inner jigsaw maniac in you!
Check it out over here: https://itunes.apple.com/app/id376555652
Powered by

Sidelines
Previous Post Drop The Chicken (iPhone) Review: Use Physics, Save The Chicken!
Next Post ZoomReader (iPhone) App Combines OCR & Text-To-Speech For Visually Impaired Users