Legendary Wars (iPhone) Springs to Life with Retina Graphics and Free Version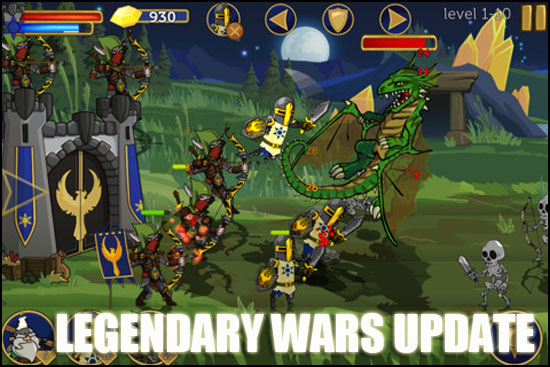 This is no April Fool's joke, the creators of Legendary Wars for the iPhone, Liv Games, has not only updated the game to feature Retina Display graphics, they have also come up with a free version of the game. In conjunction with this major update, the paid version has its price slashed to USD 0.99. Check out the press release below for more details:
Orange County, California –  Liv Games announces the release of a Free version and the first major update of the acclaimed hybrid fantasy game, Legendary Wars, for iPhone and iPod touch. Legendary Wars offers a unique blend of traditional RTS, RPG, and castle-defense game-play, set in a beautifully crafted, fantasy world.
Now taking full advantage of Apple's Retina display and Game Center platform, the game offers hours of progression through captivating landscapes, as well as new global leaderboards and more than 50 achievements. With individually controlled units, unique special abilities, exciting boss encounters, and hordes of varied enemies, the strategic game-play grows as quickly as the intricate cast of characters.
Legendary Wars Free offers players seven custom levels that introduce an assortment of units, from noble Elven Archers to brash Magical Unicorns. Within each level, players mine resources and recruit units to send into the fray along 3 lanes of battle. Units can be independently directed to change lanes, advance, retreat, stand guard, or use combat abilities to overwhelm the enemy. The free version also presents an introduction to the rich, varied set of arcade-style mini-games.
"Our goal is to have a game that everyone can truly enjoy, so we built Legendary Wars Free from scratch and made sure it is packed with custom content," says Orian Livnat, Creator of Legendary Wars. "We can't wait to bring Legendary Wars to  the iPad platform in the coming weeks."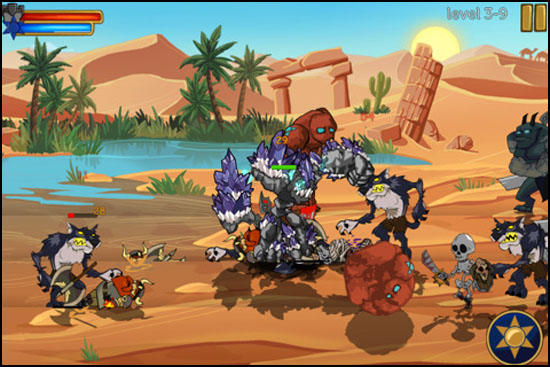 Legendary Wars has a rich, unique blend of RTS, RPG and tower defense. As players journey through five mystical, though tumultuous, zones in the full version, they set out to unravel the secrets that surround the mysterious Sunstones of Legendaria. Throughout 50-plus stages, players can upgrade the stats of their units, fortify their castle, obtain legendary armor, and unlock even more powerful combat abilities.
As the story progresses, players pit their champions against hordes of Netherworld creatures, and bosses that range from massive frost-breathing dragons to rabies-infected werewolves. "After taking over a year to perfect Legendary Wars, our whole team has been thrilled with the game's positive reception," Livnat continues. "We truly appreciate our players, and we're giving Moonstones to all of our current fans when they update."
Check out both the paid and free versions of the game over here: https://ax.search.itunes.apple.com/WebObjects/MZSearch.woa/wa/search?entity=software&media=all&page=1&restrict=true&startIndex=0&term=liv+games
Powered by

Sidelines
Previous Post Apple's 10 Billionth App Download Paper Glider Returns with Bombs