Metaversal Studios Announces Follow-up To Bad Apples iOS Game In Development
Metaversal Studios' match-3 game, Bad Apples for the iPhone, managed to garner its 1 millionth download recently and as such a sequel, Bad Apples: Battle Harvest, has been announced and it's currently in the works. Check out the press release below for more information and images of the new characters available in the game:
Metaversal Studios Announces Follow-up To Bad Apples iOS Game In Development
March 30, 2011—The Metaversal Studios team is excited to announce Bad Apples: Battle Harvest, a puzzle game planned for release on Apple's iOS platform for iPhone, iPod Touch and iPad devices. The new title is a sequel to Bad Apples, a puzzle game released in January 2010 that recently surpassed one million downloads on the iTunes App Store.
Bad Apples: Battle Harvest will introduce some major new features to the original Bad Apples match- three style of gameplay. The new title will present more targeted challenges and goals while delivering a richly developed Story Mode that immerses the player in an engaging plotline. Fans of the original Bad Apples title will see a marked evolution in the art style and character design, as well as a colorful cast of new heroes and villains.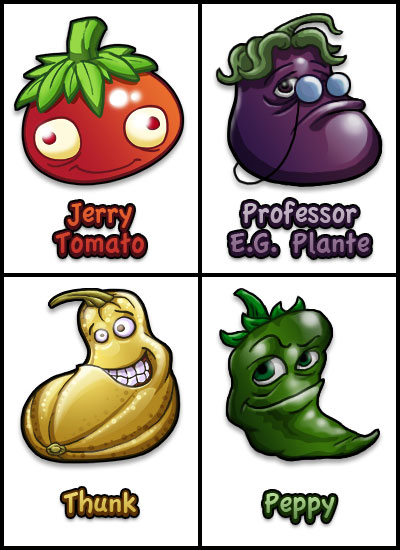 While the original Bad Apples has quite a large fan base across many countries, the team at Metaversal Studios believes that the new game has a lot more to offer and will fare even better. "We listened to the feedback from our players and are bringing a new focus on production values, humor and depth to Bad Apples: Battle Harvest while keeping the fun and addictive gameplay elements they loved from Bad Apples," said Metaversal Producer Dave Landry.
The Bad Apples: Battle Harvest release is planned for late spring 2011 for the iOS platform with an Android version of the game rolling out shortly after the iOS launch.
Powered by

Sidelines
Previous Post Google Celebrate Bunsen Burner Inventor's 200th Birthday With A Doodle!