Puzleman (iPhone) Game Review: One of the Best Jigsaw Games Out There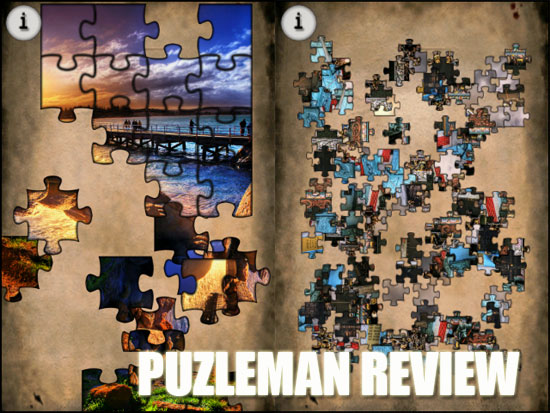 Sometimes, the most unlikeliest of iPhone games tend to strike gold. Case in point, meet my new favourite among jigsaw puzzle games on the iPhone, Puzleman and I can say that playing the game is like having a whole bunch of 200 or even 300 piece jigsaw puzzles in my pocket.
The puzzles are divided into 4 different levels, ranging from Very Easy to  Expert. The main difference between the jigsaw puzzles between levels would be the piece count. Players would be pleasantly surprised at the very beautiful images being used here in Puzleman (they caught my eye too) and according to the developer, Ferran Tebe, the images were donated by users on Flickr.
In order to succeed on Puzleman, players will need to get used to the controls especially when dealing with puzzles at Hard difficulty. Players can zoom in or out by doing the pinching motion with two fingers, and scrolling across the board is done using two fingers.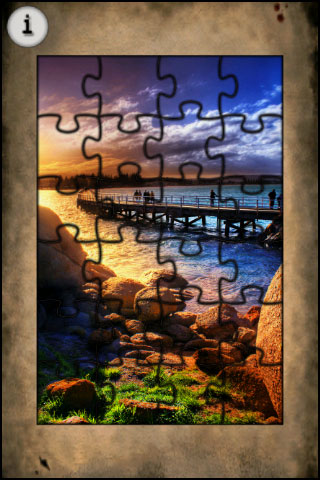 As a twist that I've not encountered in other puzzle games, puzzle pieces can actually be rotated and are not "fixed" in terms of orientation; this basically adds to the challenge. The free Puzleman basically comes with several puzzles in four different difficulty levels, going for the "Full version" in-app purchase (USD 0.99) will unlock more than 30 puzzles and an all new difficulty level: Expert.
I'm really impressed with Puzleman and wouldn't hesitate it to recommend it to anyone. Nine Over Ten 9/10 rates Puzleman at 4.5 over 5. This is one awesome puzzle game. HIGHLY RECOMMENDED.
Puzleman is available free of charge on the iTunes App Store. Check it out over here: https://itunes.apple.com/us/app/puzleman/id408666248?mt=8.
Powered by

Sidelines
Previous Post Ball Pit 2.0 – Free 3D Game Uniquely Utilizes iPhone 4's Gyroscope
Next Post Atomic Ball (iPhone) Goes For Free For A Limited Time Only