Barcode Hero (iPhone) Now With RealBeauty.com and 1UP.com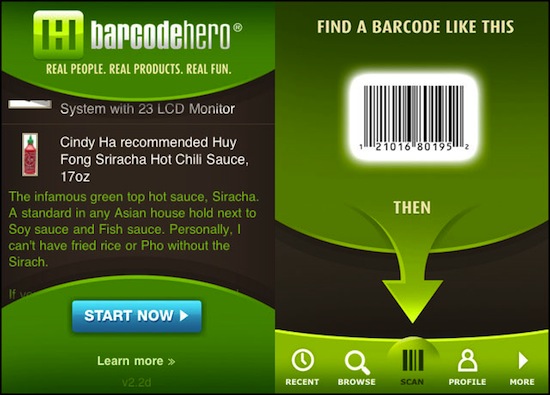 The guys and girls over at Kima Labs have come up with an update for their widely acclaimed iPhone app, Barcode Hero. Though it sounds like a video game, it's actually an app that scans product barcodes and pulls up product information, pricing and even reviews. This new update enables Barcode Hero users to get information and expert advice on beauty products and video games. Check out the press release below for more information:
Hearst and Barcode Hero Partner and Launch New iPhone App That Gives Consumers Beauty Product and Game Reviews: Expert product advice and reviews from RealBeauty.com and 1Up.com delivered to the iPhone when users scan products with Barcode Hero
SAN FRANCISCO and NEW YORK  March 21, 2011: Consumers can now get tips and product reviews from Hearst's RealBeauty.com, a comprehensive Web site on all things beauty-related, and 1UP.com, a UGO Entertainment site that delivers in-depth daily coverage of video games and a robust community for gamers, with their iPhone, using the free social shopping app, Barcode Hero. The app is available for immediate download by logging on to the App Store.
The reviews on beauty products and video games from RealBeauty.com and 1UP.com editors will help shoppers make informed purchase decisions.  Consumers can also use the app to share their favorite products, compare prices and follow what their friends are buying.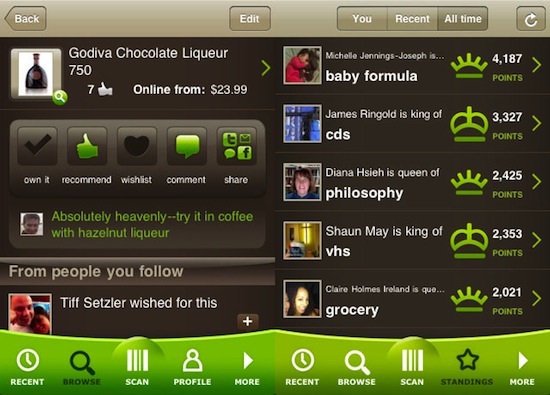 This program is one of many initiatives in Hearst's overall strategy to deliver expert editorial content and reviews from its publications and online properties through mobile devices.  Barcode Hero was selected as a delivery mechanism because the iPhone application provides a fun, on-the-go and useful experience for shoppers.  Consumers can get very specific product information from expert editors, to help them learn more and complete a shopping transaction.
"Hearst's extensive library of published reviews on a wide range of products consumers are interested in, coupled with its leadership role in exploring new content driven apps, made the company a natural partner," said Blake Scholl, co-founder, Kima Labs. "Pairing content created by industry experts with user generated content is the next evolution in utility driven apps."
Barcode Hero is a free app for the iPhone and iPod touch. Users can also check out prices for products they are considering or gain insight into products from friends and experts in the Barcode Hero community. To learn more, visit www.barcodehero.com.
Powered by

Sidelines
Previous Post iStunt 2 (iPhone) Game Review: Amazing SSX Gameplay in 2D Form
Next Post The Story of In-App Purchases