RollRover (iPhone) Game Review: Not Being A Pushover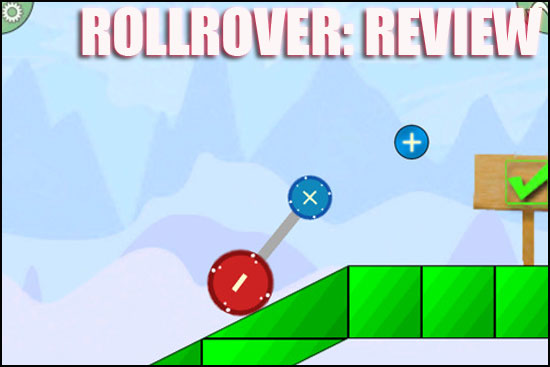 When was the last time you encountered a casual game that's frustratingly difficult to master, but at the same time left you relishing the challenge and wanting for more? Well, I know I've just met one in the form of EightyEight Games Ltd's RollRover for the iPhone.
The game is a 2D platformer whereby players take control of a two-wheeled rover. The control scheme is pretty unique; tap (and hold) down on the right side of the screen to move the rover forward, while tapping (and holding down) on the left moves the rover backwards.
Players can hold down one end before holding down the other end simultaneously to cause the rover to flip forward, a move that is pretty useful to go up steps or to traverse gaps. While there's no Jelly Car-like craziness, the levels get fiendishly difficult. The latter levels see magnetic and glass blocks, as well as  power-ups that increase the wheel size. Thankfully there are handy checkpoints from which players can choose to restart choose they end up in say…a pit?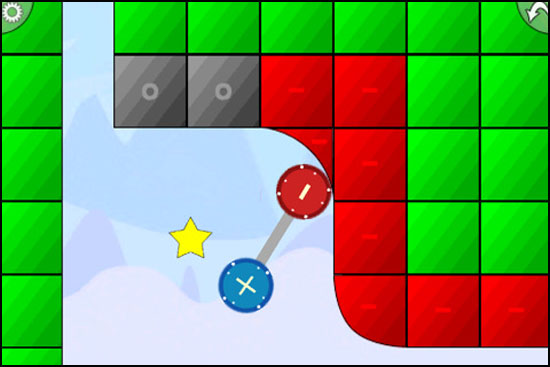 Not only are players encourage to better their times, but they are also encouraged to look for the secret star in each level. This achievement is marked down on level select screen and is a pretty good incentive to play through the 30 levels again. RollRover is a pretty cool game with with lots of potential, the graphics may be in 2D but I like the clean, colourful look. I hope that the devs throw in online leaderboards (Game Center perhaps) in the next update.
Nine Over Ten 9/10 awards RollRover with a 4 out of 5 Rating. Highly Recommended.
RollRover is available on the iTunes App Store for just USD 0.99. Do check it out over here: https://itunes.apple.com/us/app/rollrover/id421396886?mt=8. A review code was provided by EightyEight Games Ltd to Nine Over Ten 9/10 for the purpose of this review.
Powered by

Sidelines
Previous Post Jelly Car 3 (iPhone) Game Review: Perfection Takes On Jelly-like Qualities