You Don't Need An App For Everything, Not At Least Google Adsense
Monetizing Nine Over Ten 9/10 has always been important in keeping the site running and I access Adsense on a regular basis on my iPhone. I used to think that how nice if Google were to come up with an iPhone app for Google Adsense; this wish never did come through and the third party Google Adsense apps on the iTunes App Store seem to leave a lot to be desired.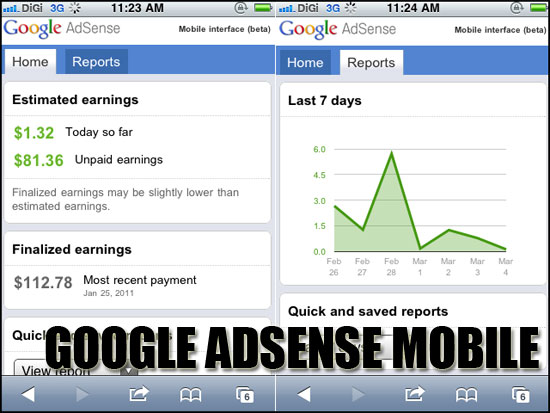 So imagine my surprise today when I logged into Adsense only to find the new beta mobile interface in place. It has all the important bits and pieces in place, making it easy to get info on the go and perfect for the small screen size; it even has graph-based reports. Very nifty, Google :).
Powered by

Sidelines
Previous Post The Drill Plus (iPhone) Game Review: Drill-Em-Up
Next Post iQube (iPhone) Game Review: Rubik's Cube Goes Flat Out