Move Aside Brightest Day, I'm Going With Age of X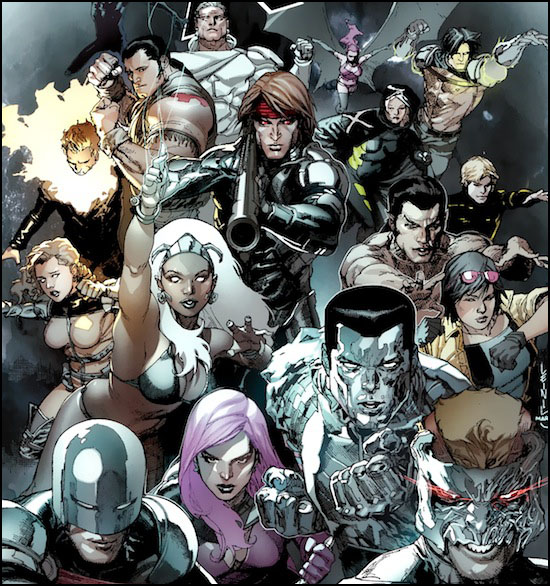 I'm starting to really warm up to Marvel's new storyline involving the X-Men, titled Age of X (AoX for short). It's basically an alternate (well it looks like one, like Age of Apocalypse, but one interview with the writer says it isn't) reality whereby mutants are almost extinct, and the few survivors bandy together as the X-Men under Magneto's leadership and are based in "Fortress X".
Although most of the characters share the same characteristics as X-Men in current continuity, events in the Age of X have altered them quite significantly. For example, Scott Summers (Cyclops in current continuity) is a tortured mutant forced to kill his own brother and other mutants, and now goes by the name Basilisk. Wolverine is simply known as Logan, having lost his healing factor, popping his claws will kill him.
The series raises plenty of questions. Like how did the mutants get to that state of near extinction and what are their backstories, and after the events of Age of X # 2 (New Mutants #22), why is Professor X in lock down? According to Wikipedia, the Age of X storyline will span the following comic books:
Age of X: Alpha
X-Men: Legacy #245-247
New Mutants #22-24
Age Of X: Universe #01-02
I can't wait for the rest to come out. At least it seems to have more potential compared to the tepid Brightest Day series from DC Comics.
Powered by

Sidelines
Previous Post Talking Carl (iPhone) Replaced With A Cardboard Box…I Demand A Refund!