Cut The Grass HD Comes On To The iPad
Lawnmower Kids (review here) was one game that made a mundane task like grass cutting a fun one on the iPhone and iPad, and now it seems a new game is joining the ranks of grass cutting games on the iPad. Cut the Grass HD is a new strategy game from Demansol Software, the guys who brought us Warship Flight Deck Jam HD.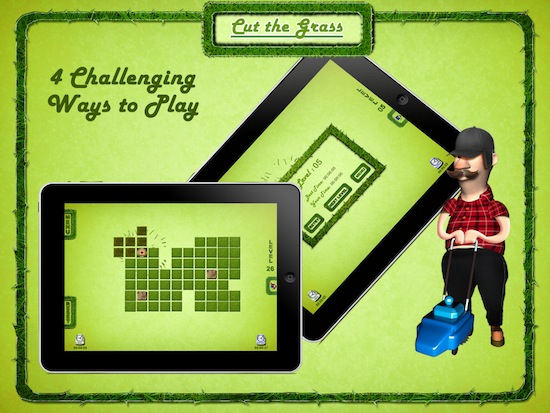 Cut The Grass HD is latest from the makers of Warship Flight Deck Jam HD
New York, New York – After the unprecedented success of Warship Flight Deck Jam – HD 1.0 (both versions- iPhone and iPad), Demansol Software Solutions today is pleased to announce Cut the Grass HD – a fun filled strategic App for 99 cents.
Did you ever tried to cut down the grass? Well, its sounds quite easy and simple task but when it comes to e-cutting it becomes strategic and challenging too as it involves certain rules into the task. Summer is almost here, so let's try cutting down the grass to feel the experience. Cut the Grass is one of the strategic and fun loving games on App Store because of the uniqueness involved into it so you are guaranteed to never be tired of the game.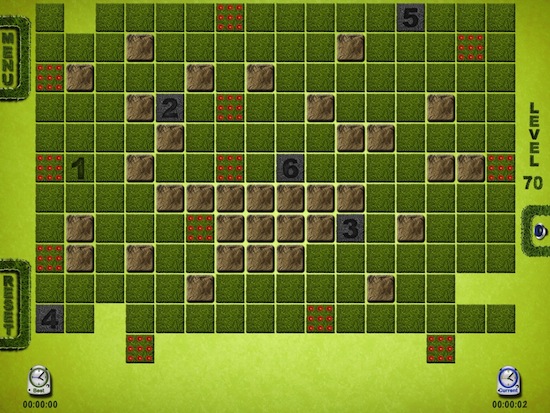 Features of Cut The Grass HD:
70 unique levels
Four different challenges
Record time for each level
Stones and Patch Number makes the game toughest and challenging
Every level teaches you how to play
Eye catching graphics
Improvise your thinking power
Fun filled strategic game for all ages
Pricing and Availability:
Cut The Grass HD 1.0 is only $0.99 USD (or equivalent amount in other currencies) and available worldwide exclusively through the App Store in the Games category. Check it out over here: https://itunes.apple.com/app/id415620378
Powered by

Sidelines
Previous Post Irukandji (Mac) Game Review: Amazing Bullet Hell Action
Next Post Poto & Cabenga (iPhone) Review: You Haven't Played Distance Games Until You Played This