Ant Raid: Amazing Looking Action Horror RTS Coming For The iPad This Spring 2010
Woah, I just saw some pretty interesting stuff courtesy of Prank Ltd. The guys and gals over at Prank are hard at work at bringing their upcoming title, Ant Raid, to the iPad this Spring 2011. It's a combination of action horror and real time strategy and it looks amazing judging from the trailer and screenshots. Check out the press release below for more details, and also the reason why they went ahead with the iPad instead of the iPhone.
Prank Ltd. announces its first iPad game: Ant Raid: Website featuring a cinematic trailer and screenshots now live
TAMPERE, Finland, February 15th, 2011 – Prank Ltd, a newly found independent game developer has announced its first original title for iPad. Ant Raid combines playful action horror with lightweight strategy, and will be available in App Store this spring.
Players get to help a vibrant colony of ants survive swarms of fellow insects, mutated into mindless monsters by the toxic fumes of insecticide left behind by a pest control. Ant Raid contains two game modes, four storyline chapters and 100 playable levels in its launch version.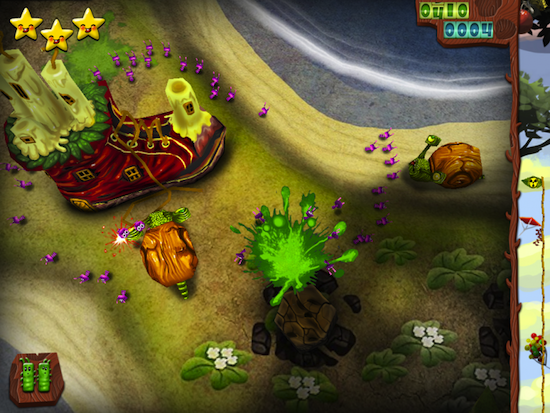 "Many colleagues have asked why we went straight to iPad instead of starting with an iPhone version. The answer – in its simplicity – is we felt more comfortable designing the game directly to the big screen instead of having to worry about any compromises between the two devices. That said, there will be no 'HD' at the end of the game's title, but you can trust Ant Raid is a high-definition iPad-experience with 3D graphics.", says Mr Seppo Santapukki, Creative Director of Prank.
Cinematic trailer and first screenshots of Ant Raid can be found from the game's official website at www.antraid.com.
Powered by

Sidelines
Previous Post Video Game Developers vs. Publishers: New Movie Asks Who Wins
Next Post Five Little Monkeys Jump On To The iPhone and iPad