Raptor: Call of the Shadows (Mac) Review: Triple-A Retro Shmup Action
If there's only one thing that I need to say about Raptor: Call of the Shadows on the Mac, it would be that this is a triple-A retro experience. The guys over at DotEmu have done a bang-up job in bringing this retro title back to life on the Mac OS platform and are now selling it through the Mac App Store.
I'm talking about a game, a shmup to be exact, that I've played almost every day for a number of months many years ago on the PC, and this revival makes it look like the first time I played it was just yesterday. From the looks of things, everything is intact, right up to the sound effects. The game offers up 4 difficulty levels, and three different acts with levels (waves) choked with relentless action.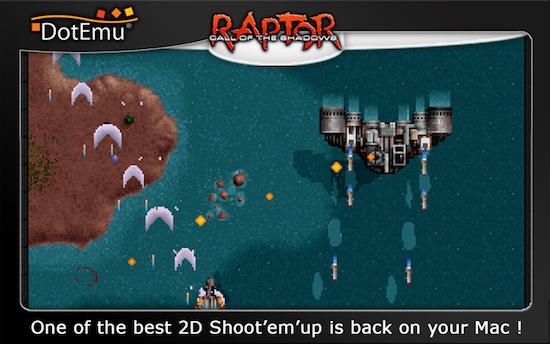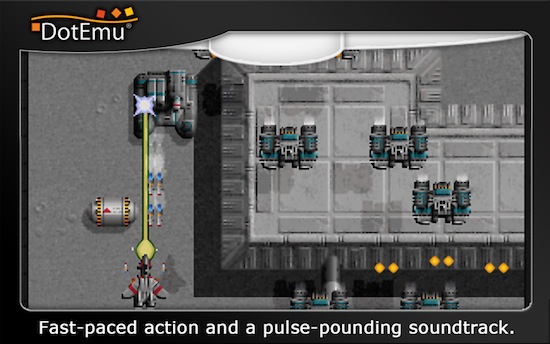 The premise of Raptor, for those who are unfamiliar with it, is a pretty simple one. You are flying the futuristic Raptor space fighter against hordes of  enemies. Shooting down enemies earns you cash where you can spend in between levels to upgrade your fighter. This new version of Raptor comes with improved graphics and native support for higher resolutions, a boon I would say to most people but if you want the old school stuff, they are available as well.
Nine Over Ten 9/10 awards Raptor: Call of the Shadows (Mac) a 4.5 out of 5. HIGHLY RECOMMENDED.
Raptor: Call of the Shadows is available on the Mac App Store for USD 4.99. Check it out over here: https://itunes.apple.com/us/app/raptor-call-of-the-shadows/id406972401?mt=12. A review code was provided by DotEmu to Nine Over Ten 9/10 for the purpose of this review.
Powered by

Sidelines
Previous Post DotEmu Goes Postal For This Valentines' Day
Next Post Valentine's Day on the iPhone: New Content for Diner Dash, Hotel Dash & Cooking Dash