Handling The Undead Book Review
I started off reading John Ajvide Lindqvist with Let The Right One In. That was a creepy little fright fest but one thing is for sure, both that book and his earlier work, Handling The Undead, have a certain theme: a deep exploration of the human nature when faced with the supernatural.
While I would leave Let The Right One In for another review, Handling The Undead goes about asking the question on what happens when your loved ones return from the dead, only for you to find that they are shells of their former selves. How would you handle that? The book describes the experience of doing so from the view point of several key characters, all of which are believably portrayed and fleshed out.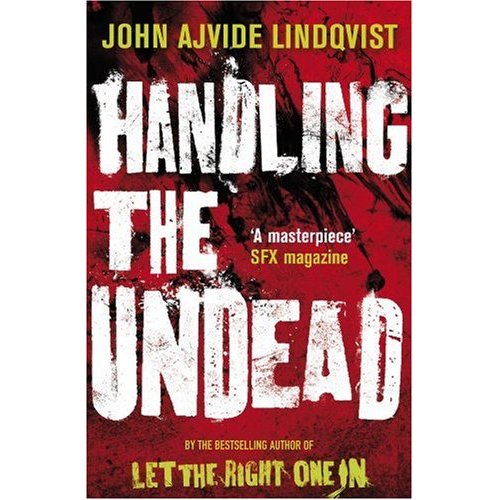 Lindqvist's prose makes it very easy to imagine the events and scenes transcribed in the book. It's an effective way to pull the reader in and at times very scary, especially on how the dead and living affect each other.  Although I found the book an enjoyable, if not simple read, I wouldn't spoil it for you because at the end of the day, the book turns out to be a poignant and bittersweet affair.
Do check it out at  local bookstore near you. Otherwise, there's always Amazon.
Powered by

Sidelines
Previous Post Blackjack & Prizes (iPhone) Game Review: It Aces!
Next Post Nine Over Ten 9/10's Facebook Page Gets an Upgrade