Experience Magical Illusions With Updated Eye Illusions HD (iPad) For Just 99 Cents
The guys behind Magical Illusions – Amazing Eye Illusions for the iPhone (read the review here), Apalon, have released an update to Eye Illusions HD for the iPad on February 8th. In addition to the big number of illustrations that Apalon adds on a regular basis, a new section called "Magic" has been added to the iPad app, this allows users to enjoy illustrations in a great new way on the iPad.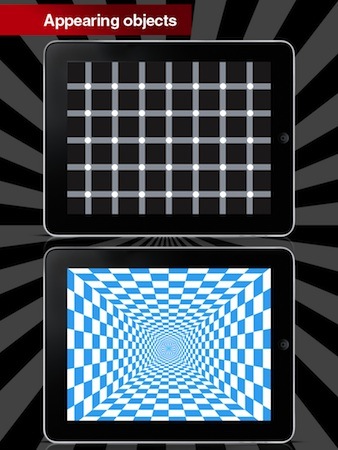 With the use of a special virtual grid, images can be transformed into animations and objects will literally start moving at the users' fingertips. Also, the app now allows users to share illusions via Flickr, Facebook, Twitter, or simply e-mail the illusion.
Eye Illusions HD is a collection of various kinds of illusions: Weird Lines, Motion Illusions, Color Tests, Impossible Objects, Video Illusions (this section was created in cooperation with Kokichi Sugihara, the winner of the Illusion Contest 2010), Magical Images and much more.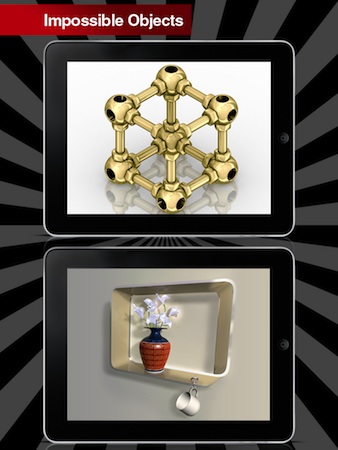 The app is now available at a discounted price of USD 0.99. You may do well to check it out over here: https://itunes.apple.com/us/app/eye-illusions-hd/id371438646?mt=8
Powered by

Sidelines
Previous Post Nine Over Ten 9/10's Facebook Page Gets an Upgrade