Going Freemium And Screw Over Your Old Customers
OK, if you are iPhone app/game developer, you better not be doing what the developers for Demon Hunter did. So here's the story. Developer comes up with a pretty decent RPG on the App Store, selling it for a certain amount of money. Developer pulls this particular version out from the App Store, stops supporting it, and comes up with a "freemium" version of the full game complete with ads and in-app purchases.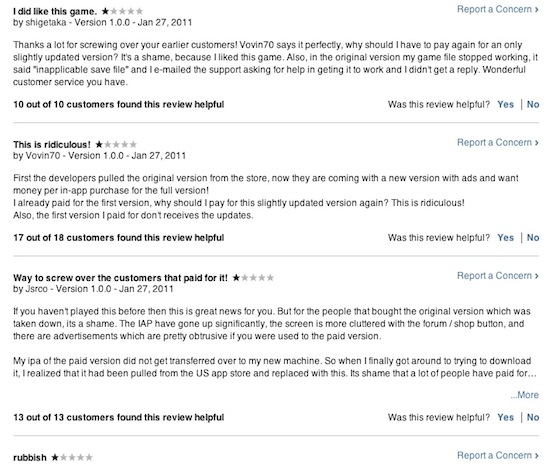 One word: Ouch. Buyers of the original Demon Hunter will be in for a nasty surprise but it would seem that the free version is doing quite well with 1000+ positive comments since launch. I guess no one wouldn't like a freemium app. But hey, to the developers of Demon Hunter, you guys shouldn't be burning bridges, it's not nice. Perhaps you should have come up with a new freemium game and leave Demon Hunter as a paid app.
Powered by

Sidelines
Previous Post Going Underwater with Google's Jules Verne Doodle: Interactive Bathysphere!
Next Post Pick Up Mushroom Age For Free This Valentines and Enter the Facebook Contest