Dungeons and Such (iPhone) Game Review: Old School CRPG on the iPhone
Dungeons and Such for the iPhone is one RPG that takes after those CRPGs of old. Those games tend to be 2D turn/encounter-based affairs, and the pace was slower than that of current generation CRPGs. While I do not usually fancy modern day CRPGs,  Dungeons and Such struck me as an interesting diversion to the old-school realm of things.
For starters, this kind of format is well suited for the iPhone. Players can easily hop in and out of play as everything is turn-based. Gameplay wise, players start of from town where they can get equipment and training, before heading down into the dungeon. While character creation requires some player input, the stats are determined by random dice rolls.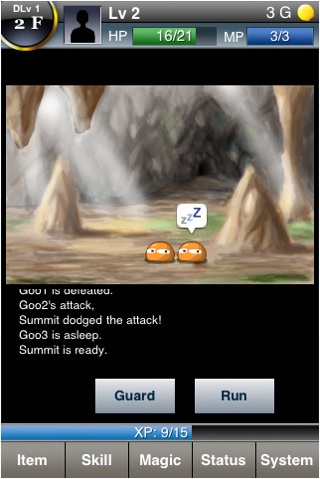 The dungeon itself is divided into floors, and the opposition gets tougher as you go deeper down. One important aspect of the game is that the longer you hang out on a particular floor, the more ferocious the creeps become. I'm pretty sure that this was done so that players continue to explore the dungeon rather than hold back and grind through a level that they've become comfortable with.
Dungeons and Such also allows players to recruit their friends asynchronously to form parties entering into the dungeon. It certainly would make things easy as the encounters can be really tough affairs. This addition alone pretty much sets Dungeons and Such apart from other old-school CRPG homages.
The addition of Game Center leaderboards and achievements is the topping to an already interesting package that warrants a look. Nine Over Ten 9/10 awards Dungeons and Such a 4/5 and recommends this to anyone out there eager to experience some old-school CRPG on the iPhone.
Dungeons and Such is available on the App Store for USD 2.99, check it out over here: https://itunes.apple.com/us/app/dungeons-such/id351939099?mt=8. A review code for the game was provided by Genki Mine to Nine Over Ten 9/10 for the purpose of this review.
Powered by

Sidelines
Previous Post Snake Classic (iPhone) Hits Its 1 Millionth Download In Less Than 4 Months!