Snake Classic (iPhone) Hits Its 1 Millionth Download In Less Than 4 Months!
Indie iOS game Snake Classic by Zing! Apps certainly comes with some really good looking stats. Do you know that it's being played by over 100,000 users every day for more than 6 minutes each? The title has crossed the 1 millionth download mark after being just under 4 months on the iTunes App Store. That's really good even for a non-indie title, and amazing for a game as simple as Snake Classic. Check out the press release below for more information and a screenshot of the game:
Indie iOS Title Snake Classic Crosses 1 Million Downloads
Chicago, Illinois – Zing! Apps today announced that its first title for iOS – Snake Classic(TM) – has crossed 1 million downloads on the iTunes App Store. Lauded by many as "the best Snake game on the App Store", Snake Classic has occupied chart positions in the Top 10 overall Free Apps rankings multiple times in the US and other countries, reaching a peak of # 4 in the US on December 1, 2010.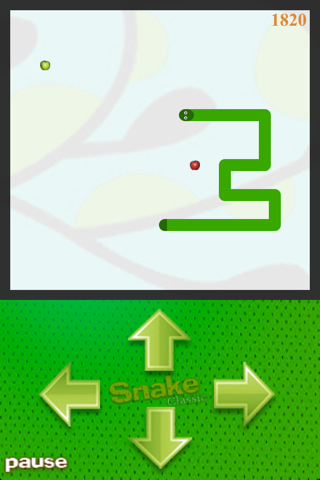 The game first launched in October last year, and has received most of its traffic over the holiday period in December. The developers have since provided 5 updates to the app to optimize performance and keep the content fresh. "We did not expect this in our wildest dreams," gushes Swapan Rajdev, Founder and CEO of Zing! Apps. "It almost seems like there was a pent up demand for a good Snake game, and once we reached the rankings, there was no looking back!"
The tremendous success of the title has allowed Rajdev to move to the Bay Area and work full time on Zing. "While the 1 million downloads is fantastic, what is more important is that it has generated more revenue in 2 months than my annual corporate salary," says Rajdev, validating the advertising supported model for free apps like Snake Classic. The company has plans to release at least 2 new titles this year, along with Android and Windows Phone 7 versions of Snake Classic.
Snake Classic is available worldwide on the iTunes App Store, and is currently played by over 100,000 users every day for more than 6 minutes each.
Pricing and Availability:
Snake Classic 2.3 is free and available worldwide exclusively through the App Store in the Games category. The game offers the option of purchasing an ad free version for $0.99 that has all premium features such as Fields and Wallpapers unlocked and ready to use. These premium features can be unlocked in the regular free version of Snake Classic by trying out recommended free apps. Check out the game over here: https://itunes.apple.com/us/app/snake-classic/id394603141?mt=8
Powered by

Sidelines
Previous Post Swing King (iPhone) Developer Announces Become The King Tournament with USD 500 Cash Prize
Next Post Dungeons and Such (iPhone) Game Review: Old School CRPG on the iPhone