Magical Images – Amazing Eye Illusions (iPhone) App Review: Two Thumbs Up!
Do not be alarmed when you first start using the Magical Images – Amazing Eye Illusions for the iPhone, there's nothing wrong with your screen as the name implies, this app features optical illusions. The type of illusion seen here is a like a combination of moire patterns and the functionality of earlier optical illusion devices designed to show apparent motion (a.k.a animation) such as the Zoetrope and the Thaumatrope.
The images actually consist of a bottom layer (containing the actual image) and a top layer which is made up of vertical line. Sliding the top layer up and down gives the optical illusion effect in which the actual image seems to be animated! I came off impressed with this app, there are plenty of cool images to look and fiddle around with. Not only can I mark particular images as my favourites, I get to rate the images as well.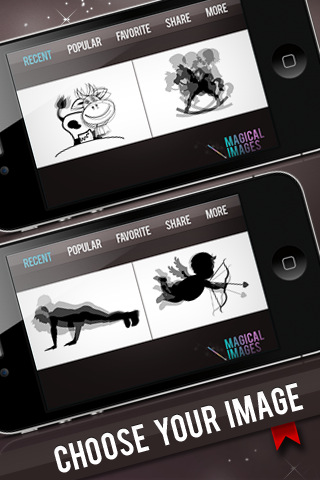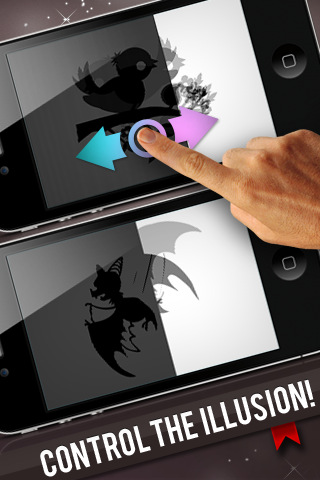 With the promise of weekly updates of new images, Magical Images – Amazing Eye Illusions has plenty of potential going for it, simply to impress/fascinate users, as an education app to kindle interests in optical illusions or to become an interesting conversation starter. As I was researching optical illusions (I usually research before writing a review, to get an idea on the subject matter), I discovered a whole lot more than just the typical faces or mask, old lady or young lady illusions. Very cool stuff indeed.
Nine Over Ten 9/10 awards Magical Images – Amazing Eye Illusions a 5/5. Highly Recommended.
The app is available on the App Store for an introductory price of 99 cents. A review code was provided to Nine Over Ten 9/10 by publisher MYW Productions for the purpose of this review. Check out the app over here: https://itunes.apple.com/us/app/magical-images-amazing-eye/id414641558?mt=8
Powered by

Sidelines
Previous Post Macgamestore Announces Tom Clancy's Splinter Cell Conviction Pre-Orders
Next Post Earth Defense Force (iPhone) Game Review: Classic Arcade Shmup Re-lived!