Gaming Pain Points: Dead Space (iPhone) and Boot Camp (Mac)
I tried out Dead Space yesterday on a friend's iPhone 4, and the game looked amazing, but that's the same thing I said about Infinity Blade, Rage, and Doom Resurrection. All these games share the same compromises and to put it shortly, the controls suck. Do I really have to tap on something before I can start swinging my axe? I don't think so. There's no way I'll put 7 dollars down for a QTE-based game disguised as an FPS. I would rather buy a racing game thank you very much, at least the controls on those games have evolved in such a way that it doesn't suck.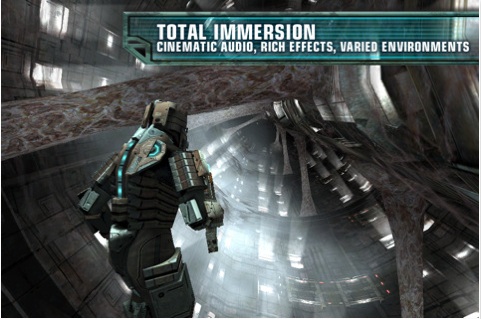 OK, so I installed Boot Camp and a copy of Windows XP over the weekend. Now, the sole purpose was to play Command and Conquer 3: Tiberium Wars. I have the original copy lying around for ages and I thought, why not take it for a spin. It was great the first few times before the damn thing kept crashing with the main reason to move over to the Mac, the dreaded BSOD. I tried patching the game to no avail. Arghh….
Powered by

Sidelines
Previous Post Metaversal Studios Welcomes Matt Sughrue As Vice President Of Product Development
Next Post Illusia (iPhone) Game Review: 5/5 2D RPG, A Must Have!