Owning a Mac: Week 3
I just switched over to using a MacBook Pro a couple of weeks ago and I think like most switchers, it has been a pretty drastic change. The operating system is different, software installation is different, there's the Mac App Store, the Dock, the really really cool trackpad, multitouch gestures….in short, it was quite overwhelming.
To make myself feel at home, I installed MS Office to get my e-mail done, but the interface is also pretty different than the version on Windows. I swapped Safari for Firefox, as I was really never comfortable with that browser on Windows anyways. Stuff like VLC and Plex were installed for my media files and I discovered some pretty nifty stuff as well.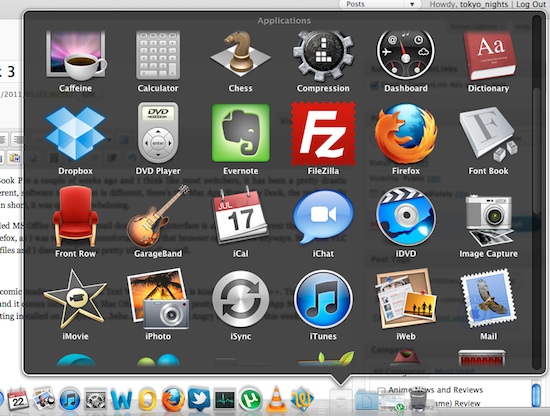 For starters, there's Simple Comic, a comic reading program and Text Wrangler, which is kinda like Notepad++. Time Machine is doing regular backups of my system and it comes included with Mac OS. So far it's been pretty good, and the App Store is just one click away if I need something interesting installed on my system….hehe….I just installed Angry Birds earlier this week.
Any other recommendations?
Powered by

Sidelines
Previous Post Brutal Fantasy – The Orcs of Undermountain (iPhone) Game Review: Get This Game, And Lay On The Smackdown
Next Post Dungeon Raid 1.2 for iPhone – Now with Game Center and OpenFeint