Brutal Fantasy – The Orcs of Undermountain (iPhone) Game Review: Get This Game, And Lay On The Smackdown
The union for The Orcs of Undermountain recently filed a complaint with the orc resources ministry against their employer for gross negligence. Apparently, the employer of these evil orc minions, a video games developer, sent them to invade a country, Astonia or something, and after a slaughter fest in their favour, they came up against a possessed Knight of the Blue Guard.
They found out (the hard way) that the knight had mad skills and had access to weapons and magic, and as the fiend worked through their ranks, he actually got stronger and had access to even more brutal weapons AND really really painful magic spells. To add insult to injury (more like death), for every orc the knight beat up, he stands to gain any bling-bling items (like gold and jewelry) or potions that the orc drops.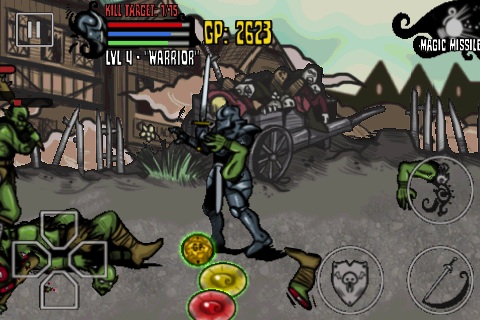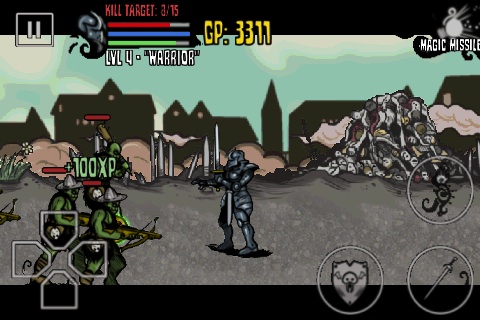 The orcs had enough of this pawnage, even their bad mojo troops were getting slaughtered, despite the fact that some of them could teleport across the beautiful 2D battlefield and some of them carried sticks of dynamite. The occasional "Orc Rush" and boss fights failed to smother the bloodlust of the possessed knight and the ensuing carnage brought new meaning to the phrase "beat-em-up".
According to eyewitness reports in the battlefield, the knight occasionally displayed prowess in other areas such as ice carving in bonus levels, and he stood to earn a lot from such levels, adding to the loot that he has taken off the chopped bloody bodies of fallen orcs.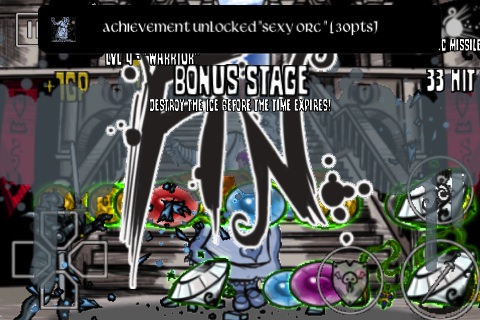 The orcs also protested that the knight was posting his feats online via a service called Game Center, calling this a humiliation and that this was adding salt to their injuries. One even wept that he cannot bring himself to see eye to eye with his equally ugly orc wife due to the shame inflicted by the pwnage.
The last point in the orcs' case involves pointing out their concern that the knight is actually enjoying (addicted even) these slaughter and doesn't show signs of letting up. Some swore that they heard him laughing like a madman as he melted faces with his fireballs and made sushi out of orcs with his blade. Dark days loom ahead for these orcs from Undermountain, but a glorious one for the possessed Knight.
Brutal Fantasy – The Orcs of Undermountain gets a deserving 4.5 out of 5 STARS. HIGHLY RECOMMENDED. This game is available on the App Store for USD 1.99, check it out here: https://itunes.apple.com/us/app/brutal-fantasy-the-orcs-undermountain/id399617563?mt=8. A copy of the game was provided to Nine Over Ten 9/10 by the developer, Iskanda, Inc. for this review.
Powered by

Sidelines
Previous Post Raynium (iPhone) Game Review: Leave It On The App Store's Shelf
Next Post Owning a Mac: Week 3