Isoball (iPhone) Game Review: Thinking Outside The Box
When I mentioned in my previous post that puzzler platformers are this generation's brain teasers, I forgot to add that some of them make good additions to IQ tests. I never was a fan of these IQ test but I think Zattikka's Isoball for the iPhone/iPod touch would make a good study on space and puzzle solving.
In each level, players are required to arrange blocks of different shapes and sizes to help guide the ball into the hole.  The supply of blocks are finite and players will have to think carefully on how these blocks are utilised. What I like about the levels is that they are presented in isometric 3D; the graphics may be simple but there's no other way that would have done the game justice.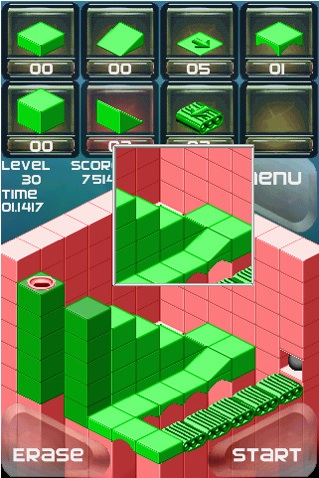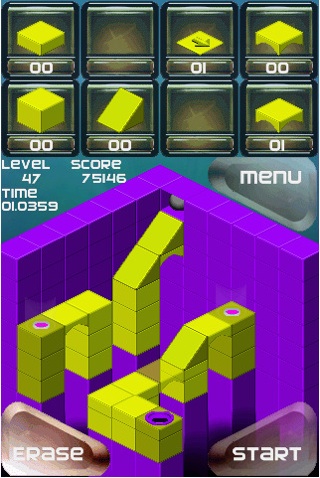 The structure that the player creates must be able to deliver the ball to the hole seamlessly. Players will do well to note that the ball is somewhat fragile and even short drops WILL cause it to break. The 50 levels get more and more challenging and soon players will find themselves building bridges and spans in order for the ball to reach the objective.
For some strange reason, Isoball reminds me of that M. C. Escher lithograph, Relativity. Don't ask me why but IMHO, like the lithograph, Isoball is designed to intrigue and delight players both casual and serious alike. Nine Over Ten 9/10 awards Isoball 4 out of 5 STARS. RECOMMENDED.
Isoball is available on the App Store for USD 0.99. Check it out over here: https://itunes.apple.com/us/app/isoball/id404000220?mt=8
Powered by

Sidelines
Previous Post Kahoots (iPhone) Game Review: Difficulty Has Never Been This Good
Next Post Oceanhouse Media Releases Two New e-Book Apps for the iPhone/iPad